Alejandra Gonzalez
Realtor®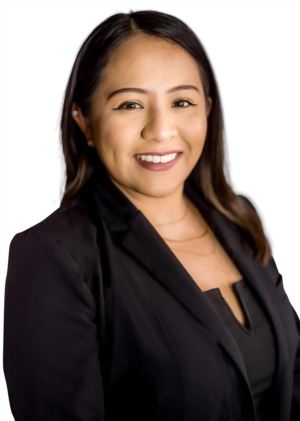 A life-long North Carolina resident, Alejandra truly loves and appreciates how diverse our Triangle area is! Her fluency in both English and Spanish gives her the expertise to not only communicate with just about any client, but to also negotiate skillfully on their behalf.

Always keeping her client's best interest at heart is the key to her success . . . nothing is more important to Alejandra than getting to know each client's unique story and then providing an unsurpassed level of personalized service that meets and oftentimes surpasses her client's needs.

Alejandra utilizes and offers her clients the latest technology, giving them a competitive advantage in identifying and negotiating the best home at the best price.
Alejandra stands above her fellow agents because of her sincere passion to improve the lives of her clients, her determination to go above and beyond, her effective communication skills to negotiate smooth transactions, and most importantly the expertise she offers each and every one of her clients, making her the agent of trust.

In addition to making homeownership dreams come true for her clients, Alejandra enjoys the beach, dancing in the sand, trail running in the Triangle, laughing and enjoying the company of friends and family, or just relaxing with a good book and a warm cup of peppermint tea.