Rovick Doble
Customer Care Coordinator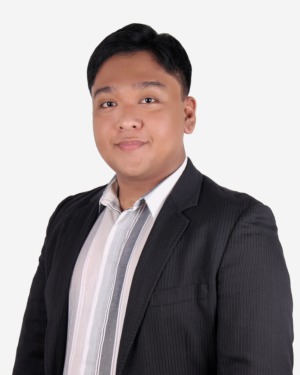 Being people smart is one many attributes John Rovick Doble exemplifies. He is a Native Filipino who grew up with a supportive Father who worked in the Military and very loving Mother. John Rovick is an honor student and beyond hardworker.
He has been part of his School's Student Body Organization for all 4 years, spent 3 years on the Campus Journalism TV Broadcasting Team, competed in Throwing Sports and has been trained in archery and participated in the choir. He is indeed a "Jack of All Trades" from his versitile backgrounds with various organizations including The Boy Scouts which he has proudly been apart of since a young boy.  
His life was turned upside down with loosing his Father and his Mother's illness. He preservered to be the sole manager of his household at a young age giving him the qualities he embodies today. Those experiences motivate him to push harder to succeed, adapt to individuals personal needs and be there for others.
The words John Rovick lives by:  " Success is not the trophy in your hand, a medal around your neck or a crown on your head.  Success is the process, challenges and hindrances that you have overcome to be successful that make you stronger and smarter everyday. "