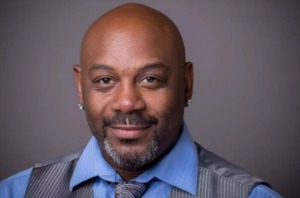 Cedrick was born in Waycross, Georgia. After graduating from school, he moved to Orlando, FL, where he received his medical assistance license in 1992 and began caring for people in all capacities.  His charisma and assertiveness drew him to the real estate industry in 2004. After getting his real estate license, he began his career as a new home sales representative for a national builder, but  quickly realized that he had a knack for bringing deals to savvy investors.   He expanded his real estate offerings to include property management and short sales. He found a way to rescue homeowners in trouble and build solid investor portfolios for seasoned clients, as well clients learning to navigate the real estate market.
Cedrick has now embarked on a new endeavor by relocating to the Triangle Region in North Carolina.  As a real estate broker with local firm, A Cole Realty, Cedrick is ready to help create generational wealth for the clients he serves in North Carolina.  He has over 20 years of valuable experience that spans across all aspects of real estate, including residential, commercial, property management, and time shares. In addition, Cedrick co-founded a team with his wife LaTanya to help reach more clients and  develop other agents. Cedrick has consistently been a million-dollar producer for the past 8 years and his track record of success continues to thrive in North Carolina.
Cedrick resides with his wife, LaTanya (also an A Cole Realtor), children: Chaya, Caiden & Cerina in Raleigh. In his spare time, he enjoys spending time with family and friends, food, sports, mountain biking, building cars, listening to live jazz music and shopping.