The Best Restaurants in the Triangle
Posted by Angie Cole on Saturday, October 28, 2023 at 2:06:27 PM
By Angie Cole / October 28, 2023
Comment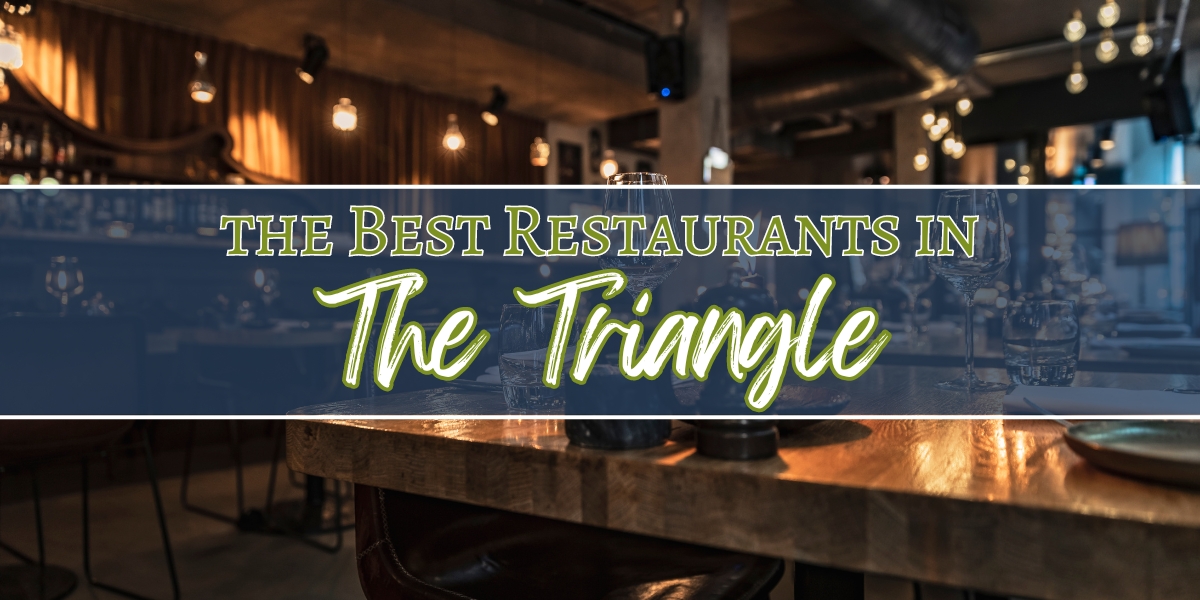 The Triangle isn't just about tech and universities – it's a food lover's dream! This corner of North Carolina serves up a hearty mix of classic Southern dishes and flavors from around the world.
As Triangle Realtors, we love Raleigh's modern spots, Durham's iconic eateries, and Chapel Hill's charming options. So, if you're hungry (or even if you're not), let's dive into the Triangle's top spots to grab a bite. Ready? Let's eat!
Raleigh's Culinary Delights
Raleigh, the state's capital, doesn't just lead in governance and business—it's also a hub for mouthwatering dishes that'll leave you craving more.
Second Empire Restaurant and Tavern
Ever thought of dining in a restored 19th-century Victorian mansion? Well, here's your chance. Second Empire combines historic elegance with a modern culinary twist. Their seasonal menu boasts fresh local ingredients, making it a must-visit for those after a unique fine dining experience.
Stanbury
Casual yet sophisticated, Stanbury is all about local produce turned into inventive dishes. It's the kind of place where the menu keeps you on your toes—offering a fresh take on classics, making every visit a new culinary adventure.
Crawford and Son
Led by the renowned Chef Scott Crawford, Crawford and Son is all about comfort food, but not the kind you're thinking. Think refined, think elegant, think dishes that look too good to eat—but trust us, you'll want to dig in.
Death and Taxes
A curious name for a restaurant, right? But there's nothing morbid about it. Death and Taxes, from celebrated chef Ashley Christensen, specializes in wood-fired dishes. From grilled oysters to charred veggies, every bite is an exploration of smoky, fiery goodness.
Each of these eateries brings its unique flavor to Raleigh's dining scene. Whether you're celebrating a special occasion or just after a delicious mid-week meal, Raleigh's got you covered.
Durham's Dining Scene
Durham isn't just a city of high-tech hubs and historic landmarks—it's also a gastronomic playground where every alley and corner seem to echo with irresistible aromas. Here's a little slice of what Durham brings to the table.
JuJu Durham
Asian fusion like you've never tasted before. JuJu serves up tapas-style dishes that marry traditional Asian flavors with contemporary culinary techniques. The result? A symphony of tastes and textures that's hard to forget.
Vin Rouge
Stepping into Vin Rouge feels like a quick trip to a Parisian bistro. From escargot to duck confit, their menu is a Francophile's dream come true. And the ambiance? Simply fantastic!
Mateo Bar de Tapas
Ever wondered what Southern comfort food would taste like with a Spanish twist? Mateo Bar de Tapas answers that with flair. Serving a variety of tapas, each dish reflects a unique blend of Spanish ingredients and Southern staples.
NanaSteak
Located at the American Tobacco Campus, NanaSteak is more than just a steakhouse. Sure, they serve mouthwatering meats, but they also surprise with their eclectic sides and desserts. A blend of the contemporary with a nod to age-old grilling traditions.
And let's not forget Durham's food halls, bursting with global flavors. From Asian street food to Latin American delights, there's a stall for every craving. Whether you're after timeless classics or new-age delicacies, Durham ensures every meal is an event.
Chapel Hill's Foodie Favorites
Chapel Hill might be synonymous with the Tar Heels and vibrant student life, but there's another title this college town can proudly claim: a food lover's haven. Whether you're a student hunting for a study snack, a family seeking a sumptuous dinner, or a solo diner looking to treat your taste buds, Chapel Hill offers a mouthwatering array of options.
IL PALIO RESTAURANT
Award-winning and oh-so-elegant, IL PALIO offers a genuine Italian dining experience right in the heart of Chapel Hill. From homemade pasta dishes to exquisitely curated wine lists, it's a little slice of Italy with a Southern twist.
Talullas
Dive deep into the heart of Turkey with Talullas. The rich tapestry of flavors, with everything from mezes to kebabs, brings the spirit of the bustling streets of Istanbul right to North Carolina. It's more than just a meal; it's a cultural journey.
Hawthorne & Wood
Contemporary and chic, Hawthorne & Wood is the kind of place you'd take someone you want to impress. Its ever-evolving menu of New American dishes, with an emphasis on local ingredients, is a testament to the creativity of the culinary world.
Lantern
A beacon in Chapel Hill's culinary landscape, Lantern has bagged numerous awards for its magical blend of Asian flavors and North Carolina ingredients. Chef Andrea Reusing's innovative approach makes each dish an artwork in its own right.
But it's not just about these established names. Chapel Hill's streets buzz with cafes, bakeries, and food trucks catering to its diverse community. Whether you're in the mood for a gourmet sandwich, a freshly brewed coffee, or global dishes with a local twist, this town's got you covered.
Must-Try Southern Eateries
The South is known for its hospitality, charm, and, most importantly, its soulful cuisine. The Research Triangle isn't just a hub for innovation and education; it's a goldmine for traditional Southern flavors with a contemporary twist. Let's head on a culinary journey and get a taste of the South, one mouthwatering dish at a time.
Tupelo Honey (Raleigh)
Let's start our journey in Raleigh with Tupelo Honey, an establishment that serves up Southern dishes with a modern, creative twist. Here, you can indulge in classics like fried chicken drizzled with honey, or try their contemporary takes on Southern favorites. Their menu is a vibrant dance of flavors that makes you nod in appreciation with every bite.
Pure Soul (Durham)
Think Southern cuisine can't be vegan-friendly? Think again! Pure Soul in Durham is changing the game with its vegan takes on Southern classics. Dive into hearty, plant-based dishes that ooze comfort and flavor, proving that soul food isn't just about the meat; it's about the heart and passion behind every dish.
The Original Q Shack (Durham)
BBQ enthusiasts, this one's for you. The Original Q Shack in Durham offers smoky, tender meats that have been slow-cooked to perfection. From pulled pork to ribs that fall off the bone, this place is a haven for those who want to experience authentic Southern BBQ in all its glory.
These spots showcase the rich tapestry of Southern cuisine – blending tradition with innovation, and always served with a side of warmth and hospitality. Whether you're a seasoned soul food lover or a curious diner, these eateries are bound to leave a lasting impression on your palate.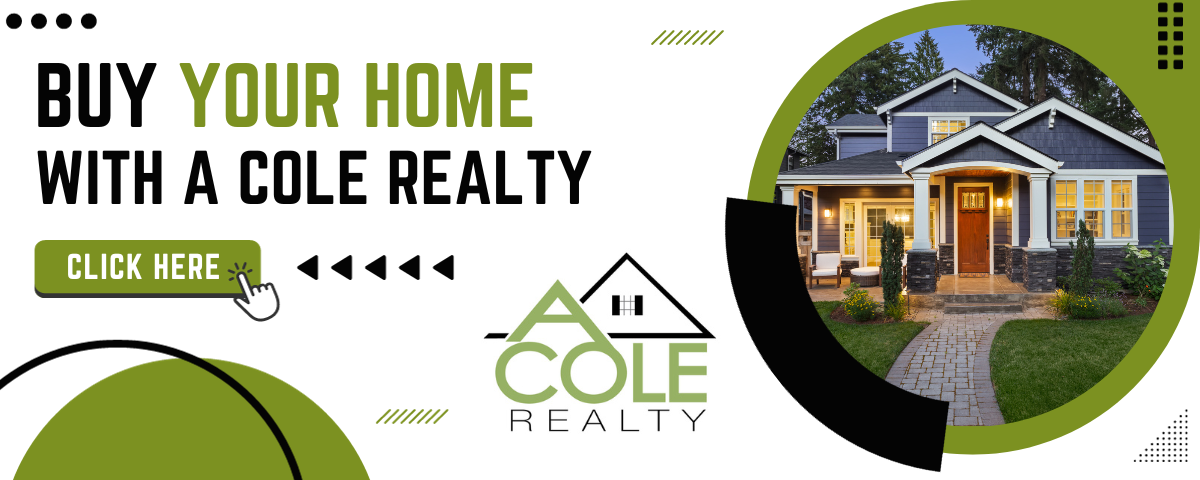 Final Thoughts
The Triangle is more than just a convergence of universities, tech hubs, and research facilities. It's a culinary melting pot, where every bite tells a story. From Raleigh's upscale restaurants to Durham's globally-inspired bistros and Chapel Hill's college-friendly cafes, there's a taste for every palate.
Food isn't just sustenance here; it's an experience, a way of connecting with the area's rich history and diverse communities. Every dish, whether a traditional Southern comfort food or a contemporary fusion delight, speaks to the Triangle's unique blend of old-world charm and modern vibrancy.
Got a Triangle-based eatery you adore that we missed? We'd love to hear your favorites! And if you're ever curious about where the best neighborhoods are to live near these delectable spots, remember, A Cole Realty is here to guide you.
Reach out if you're ready to embrace this flavorful region. Happy dining, and here's to finding your next home close to your new favorite restaurant!