Discovering Downtown Wilmington, North Carolina
Posted by Angie Cole on Monday, July 10, 2023 at 2:28 PM
By Angie Cole / July 10, 2023
Comment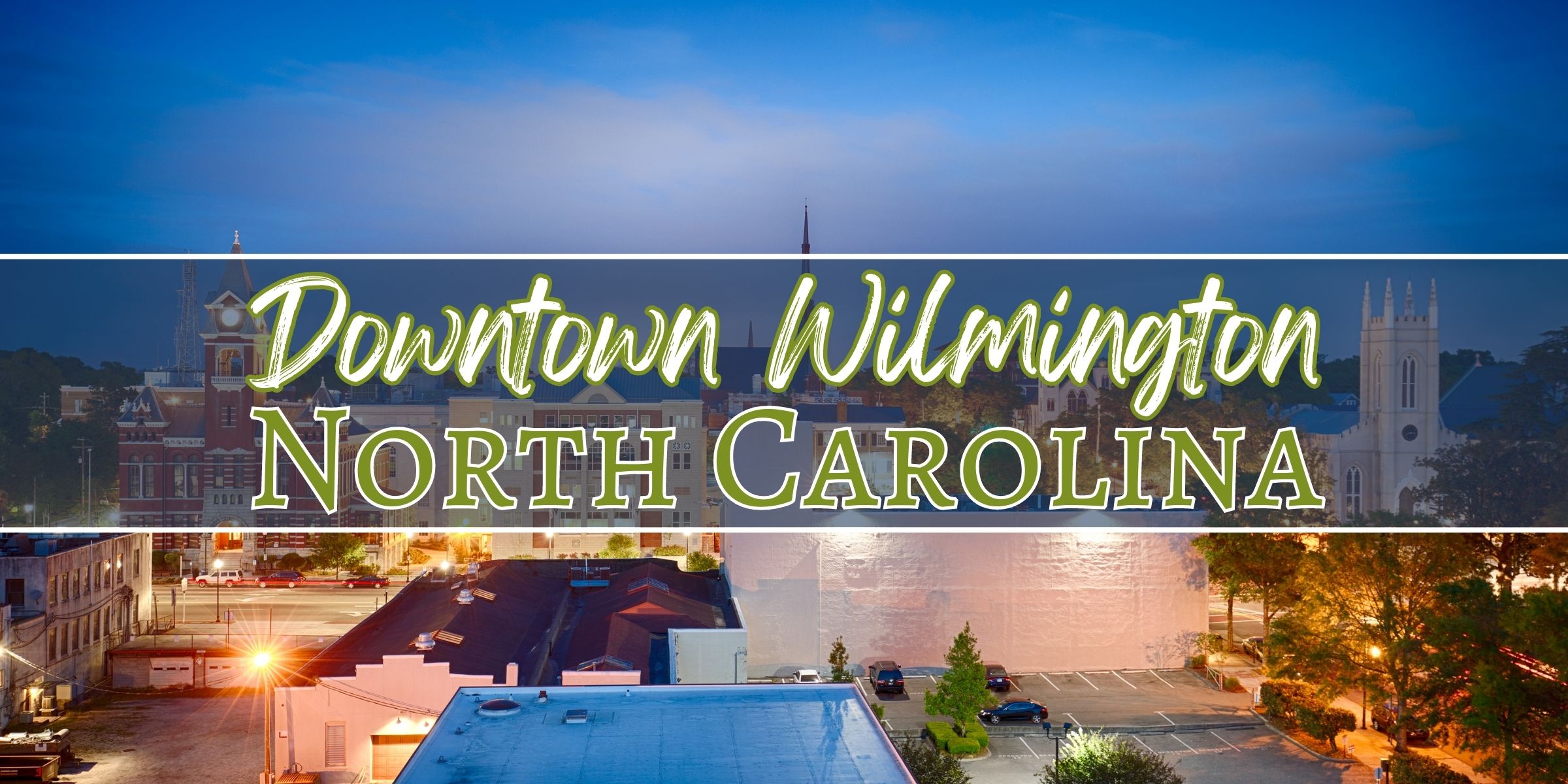 Welcome to the heart of Wilmington, NC – a downtown brimming with Southern charm, historic elegance, and a dynamic, modern feel. This scenic coastal city has an undeniable allure. It captivates the hearts of not only those seeking a charming place to call home. But also those keen on smart real estate investment opportunities.
Inviting streets lined with century-old live oaks, the thriving arts and culture scene, and the bustling local economy. Downtown Wilmington presents an irresistible prospect for those dreaming of relaxed coastal living and urban vibrancy.
Why Choose Downtown Wilmington: Location, Location, Location
Let's talk about why Downtown Wilmington is a gem in the crown of North Carolina living. Right off the bat, its location is a huge win. Nestled by the Cape Fear River, it's a gateway to the Atlantic.
Wilmington offers easy access to some of the state's most pristine beaches. Think sunny days, sand between your toes, and soothing waves just a short drive away.
Not only that, but Wilmington's position also allows for a superb work-life balance. Whether you're commuting to work in the city or telecommuting, it's all about stress-free travel. Plus, it's smack-dab in the middle of it all!
Downtown residents are walking distance to a ton of restaurants, parks, and shops. It's a lifestyle that effortlessly mixes the hustle of city living with the tranquility of coastal vibes.
And let's not forget the breathtaking natural beauty that surrounds us. From the serene river walks to the spectacular views of the sunrise over the Atlantic. Downtown Wilmington is the kind of place that makes everyday feel like a vacation. It's a haven that effortlessly combines convenience, lifestyle, and beauty - truly, a location that has it all.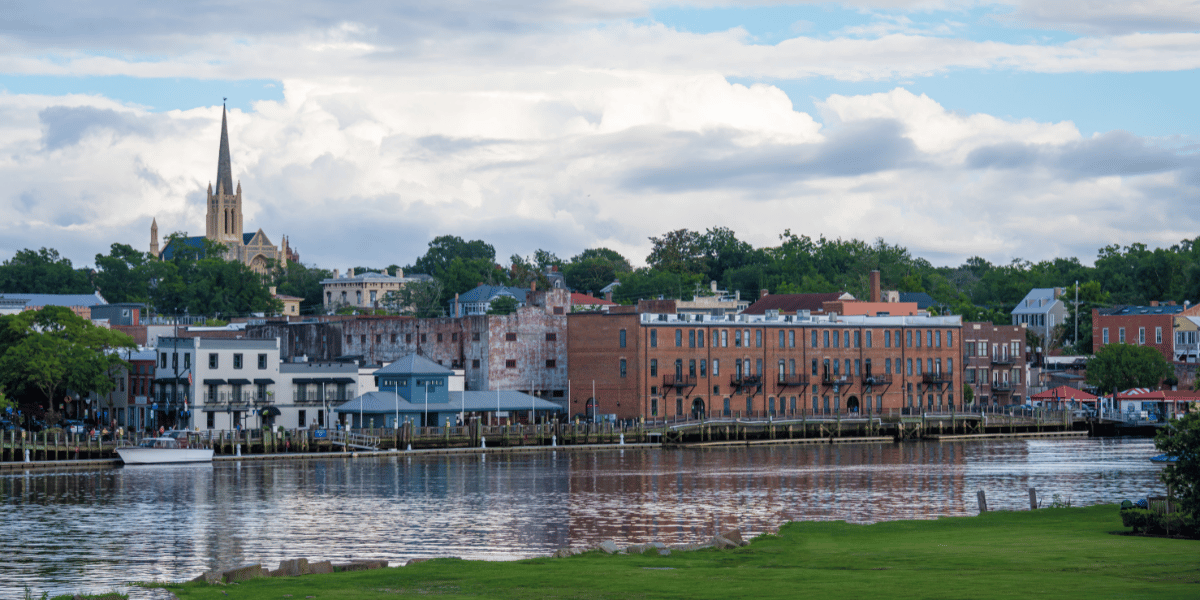 The Unique Charm of Downtown Wilmington
Downtown Wilmington isn't just another city locale, it's a place steeped in character and charm. Take a stroll down its historic streets and you'll be greeted with an array of well-preserved buildings and homes. It's like living in a neighborhood-sized history book where every corner has a story to tell.
And the charm doesn't stop with architecture. It's home to a bustling arts scene too. From live performances at the Historic Thalian Hall to local art galleries dotted around town.
There's always something to stir the soul and stimulate the mind. It's easy to get inspired when creativity is part of the everyday scenery.
Downtown Wilmington is also packed with cultural attractions that can fill your weekends with excitement. Visit the USS North Carolina Battleship for a peek into naval history. Or explore the Cape Fear Museum for a deeper understanding of our local and natural history.
If you're into film and television, you might even spot a few locations from your favorite shows. Wilmington is a popular spot for film productions.
But perhaps the best part of Downtown Wilmington's charm is the sense of community. The friendly faces, the welcoming businesses, the fun-filled events like the annual Riverfest. It all comes together to create a place that's more than just a location, it's a home.
You'll not just live here, you'll belong here. The charm of Downtown Wilmington is the kind that grows on you and becomes a part of you.
The Historic District
One of Downtown Wilmington's highlights is undoubtedly its historic district. Spanning over 230 blocks, it's one of the largest historic districts in the United States. Wandering through this area, you'll be captivated by the rows of antebellum-style homes, grandiose churches, and charming brick-lined streets.
The Bellamy Mansion and the Burgwin-Wright House are just two examples of the stunning historical landmarks that adorn this district. They turn an ordinary walk into an enchanting journey back in time. Living here means being a part of a living, breathing testament to Wilmington's history.
Arts and Culture
Arts and culture are at the heart of Downtown Wilmington. The city teems with artistic vitality, hosting various music festivals like the North Carolina Jazz Festival. And if you're a fan of performing arts, places like Thalian Hall and the Wilson Center offer a variety of shows. Whether it's Broadway plays or symphony concerts, you'll find it.
The local galleries and studios showcase the work of talented local artists, providing an ever-changing array of visual delights. Here, arts and culture aren't just hobbies - they're a lifestyle.
Food, Shopping, and Recreation
If food is your passion, you'll love the culinary scene in Downtown Wilmington. From food trucks to fine dining, the city offers a wide range of tastes and experiences. The Riverwalk area, in particular, is a foodie's paradise, hosting a plethora of restaurants with scenic river views.
For those who love to shop, Downtown Wilmington is a dream come true. Unique boutiques, vintage stores, and modern retailers make for a vibrant shopping scene. You'll find everything from the latest fashion trends to antiques and locally made crafts.
But life in Downtown Wilmington isn't all about eating and shopping. With its beautiful parks, the scenic Riverwalk, and proximity to the beach, the city is also a haven for recreational activities.
Whether a leisurely walk through one of the city parks, or a day at the beach, it's available here. If you're a food lover, shopaholic, or outdoors enthusiast, Downtown Wilmington has something to make you feel right at home.
The Real Estate Market in Downtown Wilmington
Downtown Wilmington's real estate market is as diverse and dynamic as the city itself. It's a market that offers a range of opportunities. Let's look into the details.
Diversity of Properties
Homes in Wilmington offer a delightful mix of old and new. From beautifully preserved historic homes, to sleek modern condos. Each property comes with its own unique charm. With such a variety, you're bound to find a place that fits your lifestyle and preferences.
Understanding the Market Dynamics
The Wilmington real estate market is currently thriving. With demand outpacing supply, property prices have been seeing a steady increase. But don't let that deter you. The median home value in Downtown Wilmington still offers competitive pricing compared to many coastal cities.
Plus, with the city's ongoing growth and development, future prospects look promising. Buying property here is not just about acquiring a home - it's about investing in a prosperous future.
Investing in Downtown Wilmington Real Estate
Real estate investment in Downtown Wilmington can be a lucrative venture. With the city's popularity on the rise, property values are likely to appreciate, offering significant return on investment. The city's strong rental market, fueled by its appeal to young professionals and retirees alike, provides the opportunity for steady income.
And let's not forget, owning a property in Downtown Wilmington means owning a piece of this charming city. Whether you're a first-time homebuyer, a seasoned investor, or just someone looking for a change of scenery. Downtown Wilmington offers opportunities that are as unique as the city itself.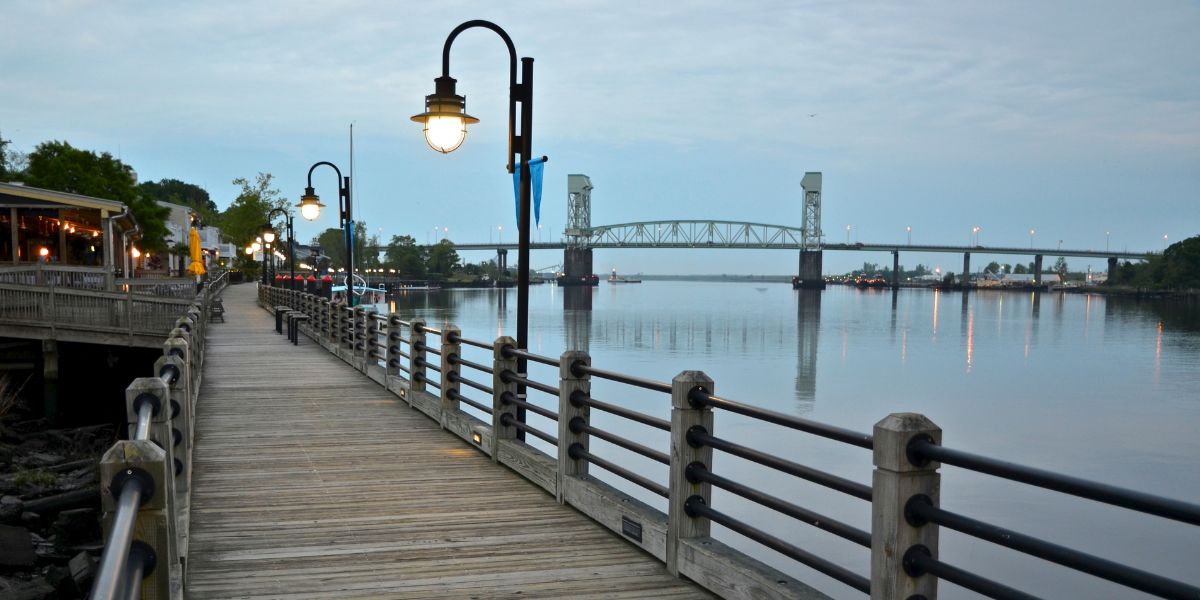 Making Downtown Wilmington Your Home
Finding your dream home in Downtown Wilmington can be an exciting journey. With the right approach, and a bit of know-how, you can navigate the process smoothly. Here's some advice to get you started.
The Buying Process
The home buying process in Downtown Wilmington can be broken down into simple steps. Start with setting your budget and listing your priorities in a home. Next, dive into house hunting.
Don't be disheartened if you don't find 'the one' immediately - the perfect home is out there. Once you've found your dream home, it's time to make an offer. Negotiating may be necessary to land a deal that satisfies both parties.
Before you know it, you'll be holding the keys to your new home.
Working with A Cole Realty
At A Cole Realty, we pride ourselves on making the home buying process as stress-free and successful as possible. Our team's in-depth knowledge of the local market means we're equipped to guide you every step of the way. From identifying the right neighborhoods, to negotiating the best deals.
Our connections within the community also give you an edge when it comes to finding new listings or off-market deals. And most importantly, we're committed to helping you find a home that's the right fit for you. After all, we're not just helping you buy a house, we're helping you find a place to call home.
Are You Ready To Call Downtown Wilmington Home?
Downtown Wilmington truly has it all: history, a thriving arts scene, an irresistible charm, and a promising real estate market. It's no wonder so many people are drawn to call this unique place home.
From navigating the home buying process, to securing financing, to finding that perfect property, real estate can be complex. But remember, you don't have to do it alone. At A Cole Realty, we're here to guide you every step of the way.
So if you're dreaming of a life in Downtown Wilmington, why wait? Let's turn that dream into a reality. Contact us today. We can't wait to welcome you to your new home.