Mailbag: How Much Home Can I Afford?
Posted by Angie Cole on Wednesday, December 21, 2022 at 5:00 AM
By Angie Cole / December 21, 2022
Comment
When you buy a home, the costs are more than just the monthly mortgage. So, how can you determine how much home you can afford? Whether you hit big with the lottery, got a sizeable inheritance, or a big bonus at work, you'll still want to factor in what is sustainable for you and your budget. Angie answers this question and three others on today's episode of the podcast.
Here are the questions Angie answers on the show:
How much should I have for a competitive due diligence? (0:38)
How do you determine how much someone can afford on a home? (4:45)
What is a seller consultation? (8:41)
Will we have a hard time selling if we don't live in city limits? (11:28)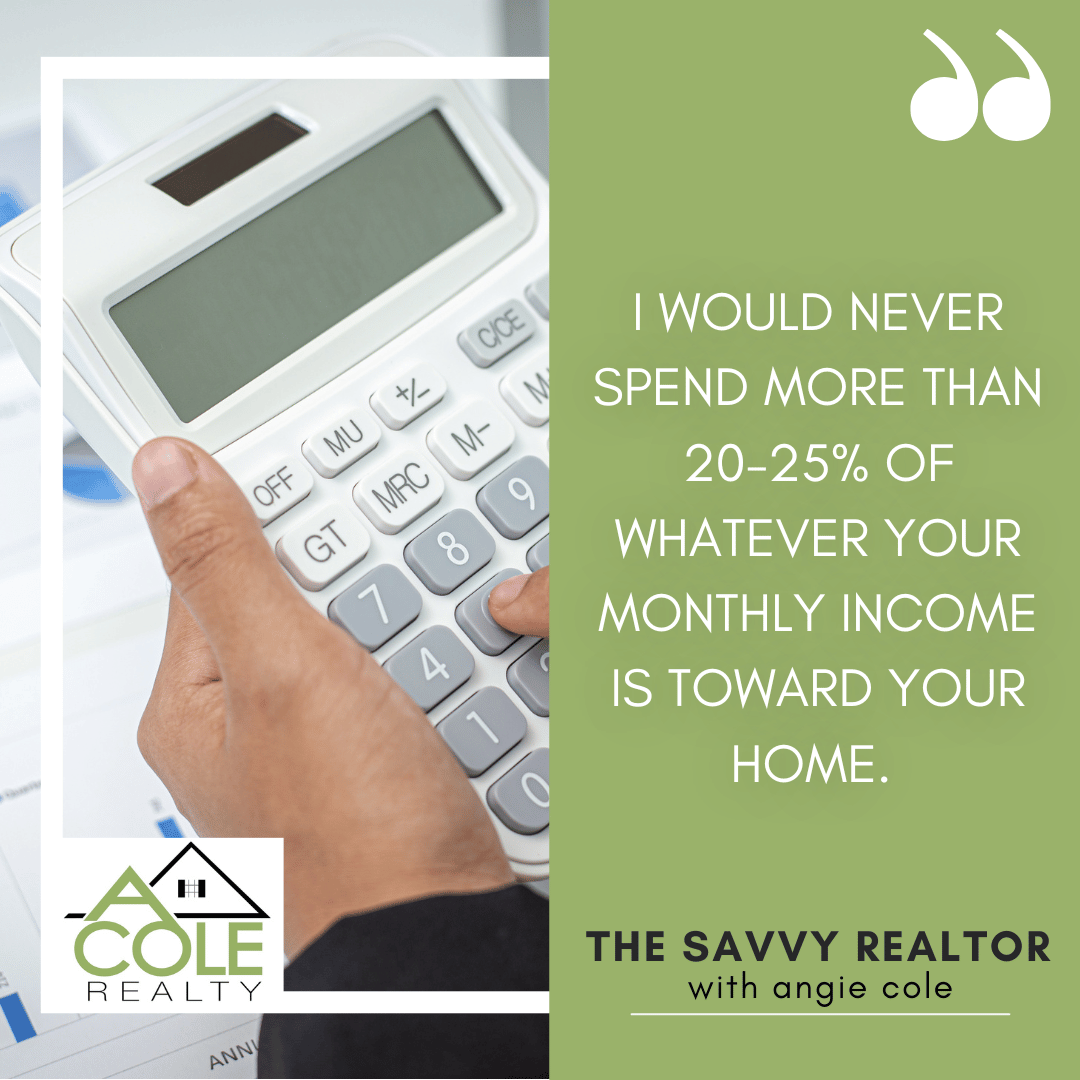 Get In Touch:
Subscribe:
Apple Podcasts - Google Podcasts - Spotify - Stitcher
The Host:
Angie Cole - Contact - Call: 919-538-6477