Discover Cary, North Carolina
Posted by Angie Cole on Monday, July 3, 2023 at 12:00 AM
By Angie Cole / July 3, 2023
Comment
Have you heard about Cary, North Carolina? If not, let me give you a quick tour. Cary is a gem of a town nestled in the heart of the Triangle.
But don't let the word 'town' fool you. Cary beautifully blends small-town charm with big-city amenities, creating an inviting community that's hard to resist.
Imagine waking up to the tranquility of small-town life - friendly neighbors, picturesque streets, the calm and the quiet. But then you're treated to all the conveniences you would expect in a major city. Whether it's vibrant shopping centers, an array of dining options, and world-class recreational facilities. You're never too far from anything in Cary!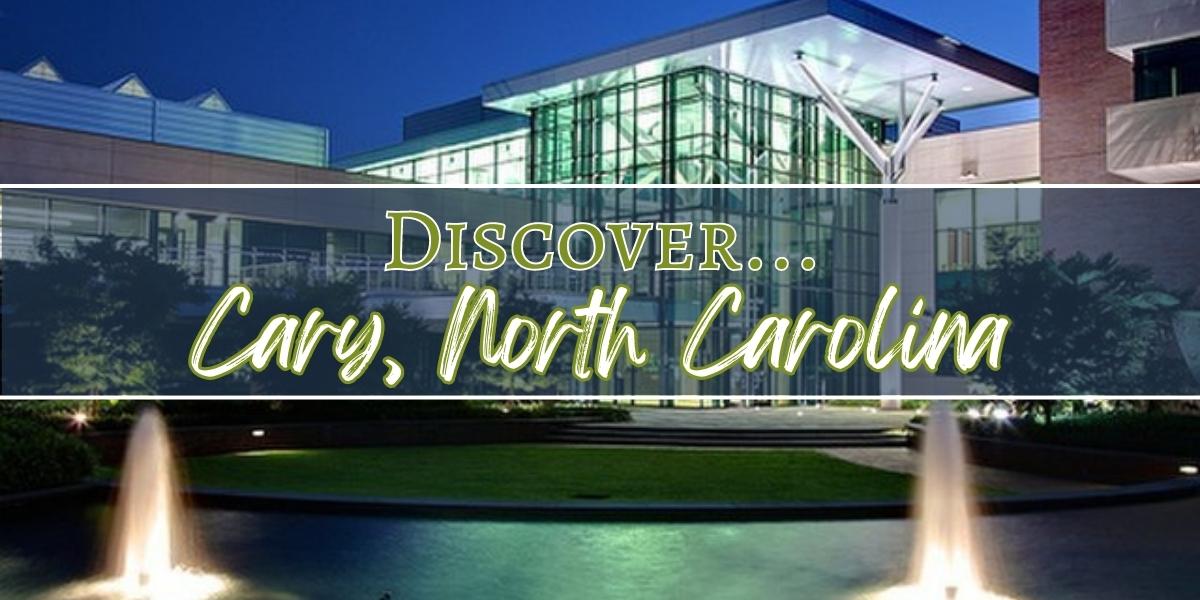 Now you might be wondering, what makes Cary stand out? Why choose Cary over hundreds of other potential places? Well, there are plenty of reasons to pack up and move to Cary, and I can't wait to share them!
Quality of Life in Cary
One of the things I adore about Cary is the phenomenal quality of life it offers. Year after year, Cary ranks among the top cities in the U.S. for quality of life. And once you live here, it's easy to see why.
Safety is taken seriously in Cary. This means you can rest easy knowing that you and the family are safe.
And let's not forget the cleanliness. You'll quickly notice the tidy streets and the overall sense of pride the residents take in keeping Cary clean. This commitment to cleanliness contributes to Cary's reputation as an environmentally friendly town that's a joy to live in.
Family-friendly? You bet! Cary is chock-full of family-oriented facilities and activities. The community is bursting with parks and greenways, perfect for family outings and weekend adventures.
Fred G. Bond Metro Park, for example, is a local favorite and a great place to enjoy the great outdoors. With its stunning lake, expansive picnic areas, and a host of recreational opportunities, this park is always buzzing with activity.
And then there's the Hemlock Bluffs Nature Preserve. This unique spot is not just a nature lover's paradise but also a wonderful educational resource. Its Stevens Nature Center offers a variety of exhibits and nature programs.
Cary's focus on safety, cleanliness, and family-friendliness, coupled with a love for the outdoors, equals an excellent quality of life. And I've got to say, it's one of the things that truly sets Cary apart!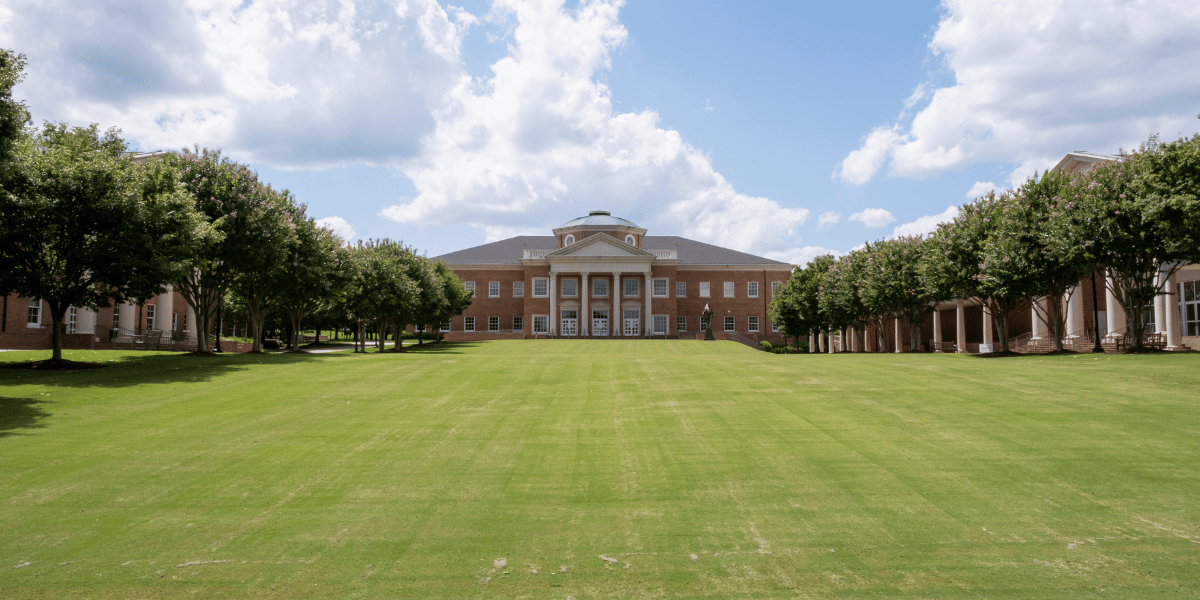 Excellence in Education
Now, let's talk about education - another area where Cary truly shines! The town is part of the Wake County Public School System, one of the best in North Carolina. The public schools are renowned for their strong academic programs and dedicated teachers.
And if you're considering private education, you're in luck. Cary is home to several highly rated private schools, offering a range of educational options for families.
But the commitment to education doesn't stop at the K-12 level. Cary is also near some of the nation's top universities. Duke University, the University of North Carolina at Chapel Hill, and North Carolina State University are just a stone's throw away.
These prestigious institutions not only enhance the area's intellectual and cultural life. They also offer fantastic opportunities for continuing education and a myriad of events and resources available to the community.
In a nutshell, living in Cary means having access to top-tier educational opportunities. All the way from elementary school through to higher education. I can't stress enough how fantastic this is for the community and for the kids' futures!
Cary's Real Estate Market
Now, let's talk a bit about Cary's real estate market. Just as the town itself is diverse and welcoming, so too is its housing market. Whether you're looking for an apartment in the heart of downtown or a spacious and luxurious estate, Cary's got it.
The real estate market in Cary is competitive, reflecting the town's growth and desirability. Whether you're a first-time home buyer, looking to upgrade, or ready to downsize, there are opportunities for you. Just remember, in a market as active as Cary's, it's important to have an experienced local expert by your side.
That's where we come in! As knowledgeable Triangle Realtors, we're passionate about helping people like you find their dream home in Cary. With our understanding of the local market trends, we can guide you through the process.
So, why wait? Get in touch, and let us help you find homes in Cary that meet your needs.
Economy and Job Opportunities
One of the best things about living in Cary is the wealth of job opportunities right on the doorstep. Cary is part of the Research Triangle Park, a high-tech research and development hub that's home to many innovative companies.
Cary isn't just a fantastic place to live; it's also a great place to work. The industries here are diverse - from technology and research to healthcare and education. So, whether you're an engineer, a healthcare professional, or a teacher, you'll find just the right job for you.
Take for example the tech giant SAS Institute, one of the largest software companies in the world. It's headquartered right here in Cary! And they're not alone.
Companies like Verizon and MetLife also have significant operations in the town. These companies provide a wide array of job opportunities and help keep the local economy vibrant and strong.
But it's not just about having a job. It's about having a career you love in a town you're proud to call home. And for so many others, that town is Cary.
Living in Cary, you can truly have the best of both worlds - a fulfilling career and a wonderful home life. Trust me, it doesn't get much better than this!
Rich Cultural Amenities
One thing you'll quickly discover about Cary is the thriving arts scene. From public art installations and galleries to regular events, there's always something culturally enriching to see and do.
Take the Cary Arts Center, for instance. It's one of my favorite spots in town! The center offers a wide range of programs and exhibitions, and it serves as the epicenter of the artistic community.
You can watch a performance, take a class, or just enjoy the rotating exhibits. There's always something new to discover!
Then there's the Koka Booth Amphitheatre. If you're a fan of live music, this is the place to be! With a beautiful lakeside setting, it hosts numerous events throughout the year, from concerts to festivals. The atmosphere is always electrifying, and I promise, the performances will leave you spellbound.
And let's not forget the proximity to Raleigh. Just a short drive away, you'll find a wealth of cultural treasures. Museums, theaters, concert venues - they're all within easy reach from Cary. It's just one of the perks of moving to the Triangle!
What I love about Cary is that it beautifully blends culture, community, and creativity. And that's a mix you won't find just anywhere! It's one of the many things that makes Cary such a special place to live. Believe me, living here, you'll never run out of exciting cultural experiences to enjoy.
Prime Location
One of the best things about Cary, which I absolutely adore, is the prime location. Nestled in the heart of the Triangle, Cary is a gem. It's perfectly positioned amid Raleigh and Durham, so residents get to enjoy the best all these cities have to offer.
But what makes the location even more special is how close Cary is to some of North Carolina's most beautiful attractions.
Fancy a weekend getaway? How about a quick two-hour drive to the stunning beaches of the North Carolina coast? Or perhaps you'd prefer to escape to the tranquility of the beautiful mountains, also just a couple of hours away.
Whether you're a beach bum or a mountain lover, Cary's location has got you covered.
So, when you're considering a place to live, remember that location is everything. And Cary's location? Well, it doesn't get much better than this!
Conclusion
So there you have it! I could go on and on about living in Cary, but I think you're starting to get the picture. With its high quality of life, it's hard to find a reason not to love this town.
But remember, deciding where to live is a deeply personal choice. What works for one person might not work for another. That's why it's crucial to consider their own lifestyle, preferences, and needs when making this decision. If you appreciate a blend of small-town charm and big-city amenities, Cary might just be perfect for you.
And if you're considering moving to Cary, we're here to help! We've got the inside scoop on everything Cary has to offer. We'd love to chat with you about your needs and help you find the perfect home in this wonderful town.
Contact us today at A Cole Realty, and let's start your Cary journey together!