Why You Should Move to Raleigh, NC
Posted by Angie Cole on Thursday, May 25, 2023 at 5:18:08 PM
By Angie Cole / May 25, 2023
Comment

Are you considering a move to a vibrant and rapidly growing city? Look no further than Raleigh, North Carolina. Known as the "City of Oaks," Raleigh has become a top choice for those seeking a high quality of life. As the state capital, Raleigh offers a thriving job market, affordable cost of living, and a welcoming community.
We'll explore the many reasons why moving to Raleigh could be the best decision you make. From its diverse neighborhoods to its cultural scene and abundance of outdoor activities. So, let's dive in and discover why Raleigh is an ideal place to call home.
Overview of Raleigh
Raleigh, the capital city of North Carolina, is situated in the eastern part of the state. With a population of around 480,000 residents, it is the second-largest city in North Carolina, following Charlotte. Located in the heart of the Triangle region, Raleigh benefits from its proximity to renowned universities and research institutions.
Raleigh has a rich history dating back to its founding in 1794. Today, it is known for its blend of Southern charm and cosmopolitan atmosphere. The city boasts a diverse range of neighborhoods, each with its own unique character and appeal. From the historic architecture of Oakwood to the bustling energy of downtown, Raleigh offers a little something for everyone.
One of the key factors that sets Raleigh apart is its association with the Research Triangle Park (RTP). This globally recognized research and technology hub is home to numerous high-tech companies, research organizations, and educational institutions. The presence of RTP has fostered a thriving job market, making Raleigh a magnet for professionals. This is also one of the many reasons Raleigh has been named one of the best places to live in the US.
In addition to its economic vitality, Raleigh offers a vibrant cultural scene. The city is home to numerous museums, art galleries, theaters, and music venues, catering to a wide range of interests. Raleigh's commitment to green spaces and outdoor recreation is evident in its extensive network of parks, trails, and greenways.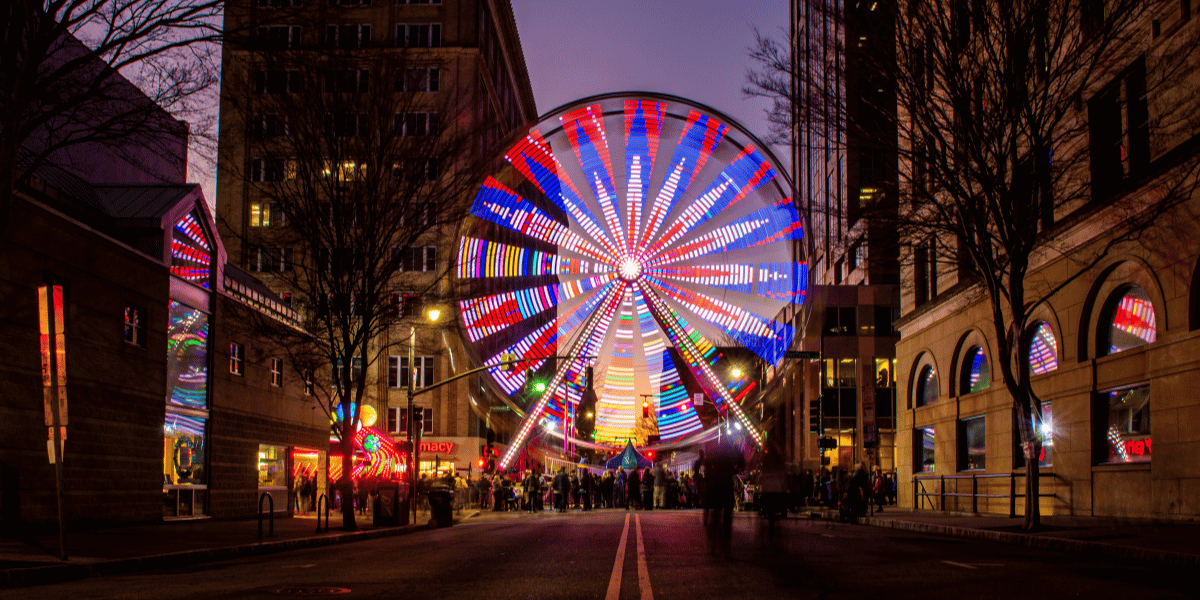 Reasons to Consider Moving to Raleigh
Thriving Job Market
Raleigh has gained a reputation as a hotbed for job seekers and professionals. The city's connection to the Research Triangle Park (RTP) has propelled its growth as a center for technology, research, and innovation.
The Triangle houses numerous high-profile companies. The presence of these industry leaders creates a dynamic job market and fosters an environment of collaboration and innovation. Whether you're an aspiring professional or an established expert in your field, Raleigh offers ample career growth opportunities.
Affordable Cost of Living
Compared to other major cities, Raleigh boasts an affordable cost of living without compromising on quality. Housing options range from downtown apartments to spacious suburban homes, catering to various lifestyles and budgets. Home prices and rental rates are generally more reasonable than in many metropolitan areas.
Beyond housing, everyday expenses such as groceries, healthcare, and transportation are also relatively affordable. Raleigh residents can enjoy a comfortable lifestyle without the financial strain often associated with larger cities.
Quality of Life
Raleigh's exceptional quality of life is a significant draw for those considering a move. The city experiences a mild climate, with comfortable winters and warm summers, making outdoor activities enjoyable year-round. The abundance of parks, green spaces, and recreational facilities offers opportunities for hiking, biking, picnicking, and more.
Culturally, Raleigh has a vibrant arts and entertainment scene. The city hosts a wide range of festivals, art exhibits, and live performances throughout the year. From music festivals to Broadway shows and local theater productions, there's always something to indulge in for arts enthusiasts.
Families will appreciate Raleigh's commitment to education. The city boasts excellent public and private schools, as well as renowned universities nearby. The presence of top educational institutions contributes to a strong academic foundation for children and offers lifelong learning opportunities for adults.
Community and Diversity
Raleigh embraces diversity and cultivates a sense of community. The city hosts numerous cultural events and celebrations that reflect its rich heritage and diverse population. Whether it's food festivals, fairs, or concerts, Raleigh provides opportunities for residents to come together, connect, and celebrate.
Furthermore, Raleigh's welcoming nature extends to social and networking opportunities. The city offers a wide range of clubs, organizations, and professional networks that facilitate connections and foster relationships. It's easy to find like-minded individuals and engage in activities that align with your interests and passions.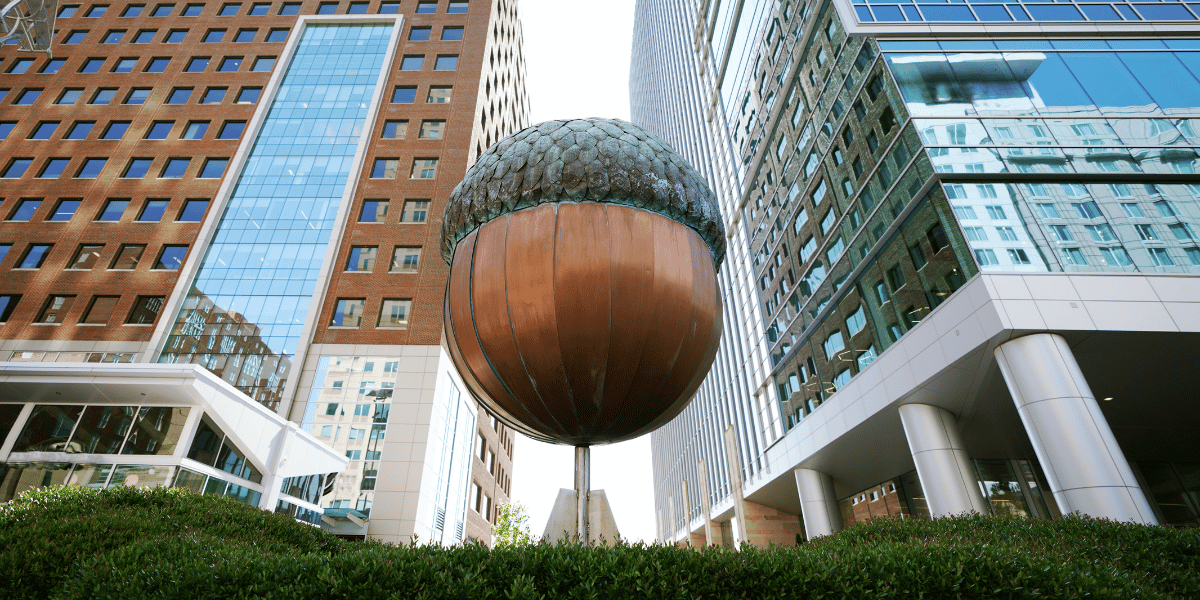 Neighborhoods in Raleigh
Raleigh boasts a diverse range of neighborhoods, each with its own distinct character and amenities. Whether you prefer the energy of Downtown or the tranquility of suburban life, there's a Raleigh neighborhood that suits you. Here are some notable neighborhoods to consider:
Downtown Raleigh: As the city's vibrant core, downtown Raleigh offers a mix of historic charm and modern development. You'll find an array of trendy restaurants, bars, shops, and entertainment venues. The area is also known for its cultural attractions. These include the North Carolina Museum of Natural Sciences and the Marbles Kids Museum.
Historic Oakwood: Nestled just northeast of downtown, Historic Oakwood is a well-preserved neighborhood renowned for its beautifully restored homes. Strolling through its tree-lined streets feels like stepping back in time. Residents enjoy the neighborhood's close-knit community and its proximity to downtown amenities.
Village District: West of downtown, the Village District is a lively neighborhood known for its mix of residential and commercial spaces. This pedestrian-friendly area features a wide range of shops, boutiques, cafes, and restaurants. It's a popular spot for young professionals and students due to its proximity to North Carolina State University.
North Hills: Situated north of downtown, North Hills is a bustling neighborhood known for its shopping, dining, and entertainment options. The area features an outdoor mall with upscale retailers, a variety of restaurants, a movie theater, and a lively nightlife scene. It offers a mix of apartments, condominiums, and single-family homes.
Brier Creek: Located northwest of downtown, Brier Creek is a residential community known for its family-friendly atmosphere and convenient amenities. It offers a range of housing options, including single-family homes and townhouses. Brier Creek is known for its shopping centers, golf courses, and proximity to Raleigh-Durham International Airport.
These are just a few examples of the diverse neighborhoods in Raleigh. A trusted, local Triangle Realtor will help you identify the perfect community and homes in Raleigh that meet your needs.
Tips for a Successful Move to Raleigh
Moving to a new city can be an exciting yet challenging experience. To ensure a smooth transition and make the most of your move to Raleigh, we'll look at some tips.
Research and Planning
Before making the move, conduct thorough research about Raleigh. Familiarize yourself with the city's neighborhoods, amenities, and local resources. Consider factors such as proximity to your workplace, school districts, and access to essential services. Create a checklist to help you stay organized throughout the moving process.
Budgeting and Cost Considerations
Develop a budget that includes all the expenses associated with your move to Raleigh. Consider costs such as housing, utilities, transportation, and moving services. Having a clear budget will help you manage your finances effectively.
Connecting with the Community
To make the most of your experience in Raleigh, take steps to connect with the local community. Join local social groups, clubs, or organizations related to your interests and hobbies. Attend community events, farmers markets, and festivals to meet new people and immerse yourself in the local culture. Engaging with the community will help you build a network and create a sense of belonging.
Exploring Raleigh
Once you've settled into your new home, take the time to explore all that Raleigh has to offer. Exploring Raleigh will help you make the most of your new surroundings and create lasting memories.
Remember, moving to a new city is a process, and it takes time to adjust and find your rhythm. Be patient, open-minded, and embrace the opportunities that come your way. Raleigh offers a welcoming environment. With the right mindset and preparation, your move to this dynamic city can be a rewarding experience.
The Bottom Line
Raleigh, North Carolina, is a city that offers a wealth of opportunities and a high quality of life. From its thriving job market to its affordable cost of living and diverse communities, Raleigh has much to offer. With its vibrant neighborhoods and welcoming atmosphere, you'll find a place to call home that suits your preferences and lifestyle.
If you're ready to embark on your journey to Raleigh and find your perfect home, A Cole Realty wants to help. Our team of experienced professionals can guide you through the process of finding the ideal property. Whether you're searching for a Downtown apartment or a suburban oasis we have the expertise to assist you.
Don't hesitate to take the next step in making Raleigh your new home. Contact us today and let them help you navigate the Raleigh real estate market. Your dream home in this vibrant city awaits. Welcome to Raleigh!