Moving to Chapel Hill, NC: A Guide
Posted by Angie Cole on Thursday, August 24, 2023 at 8:27 PM
By Angie Cole / August 24, 2023
Comment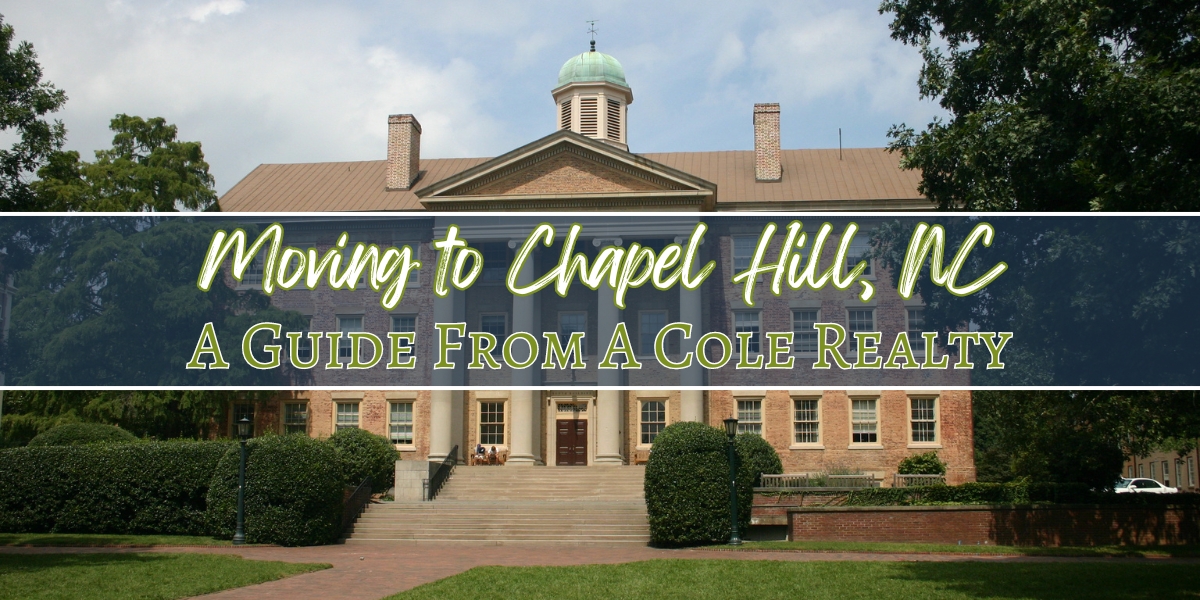 Chapel Hill isn't just any town – it's a hub of academic excellence, known for its deep-rooted college culture, thanks to the University of North Carolina at Chapel Hill. The allure of this town isn't just about textbooks and lecture halls, though. Think tree-lined streets, a bustling food scene, and friendly faces wherever you go. As trusted Triangle Realtors, we've had the privilege of guiding many happy residents to their dream homes right here. Trust us, there's a lot to love about Chapel Hill, and we're thrilled to help you discover it!
Why Chapel Hill? The Top Lures
First off, you can't talk about Chapel Hill without mentioning UNC-Chapel Hill. Rooted in the heart of the town, this esteemed university doesn't just bring in students from all over but deeply influences our local culture. Game days are a sight to behold with Carolina blue everywhere, and the spirited energy of students adds a youthful zest to the town's atmosphere.
But there's more than just campus life here. Chapel Hill is a delightful mix where academia meets art and culture. Our music festivals, art galleries, and theaters are testimony to a community that cherishes creativity.
Families, in particular, have another big reason to love Chapel Hill – our top-notch public schools. The town has always had a strong emphasis on education, making it a fantastic place to raise a family. Plus, having a reputable university nearby means there's no shortage of educational opportunities or events for all ages.
Getting Familiar with Neighborhoods
Chapel Hill isn't just a one-size-fits-all town. Different neighborhoods here cater to diverse lifestyles, so there's truly something for everyone.
Close to the university, areas like Franklin Street and Cameron Avenue are buzzing with energy. These spots are ideal for those wanting to be in the heart of it all. Think lively coffee shops, quirky boutiques, and eateries that serve up everything from quick bites to gourmet meals.
For families or folks looking for a quieter pace, neighborhoods like Meadowmont and Southern Village might be up your alley. These areas offer that suburban feel with tree-lined streets and parks, yet they're just a short drive from the town's center.
And let's not forget about The Oaks or Governors Club. If you're in the market for upscale living, these communities offer exquisite homes, golf courses, and a plush lifestyle that's hard to resist.
No matter what you're after – be it the hustle of student life, a serene suburban spot, or a luxurious enclave – Chapel Hill's neighborhoods have something special in store.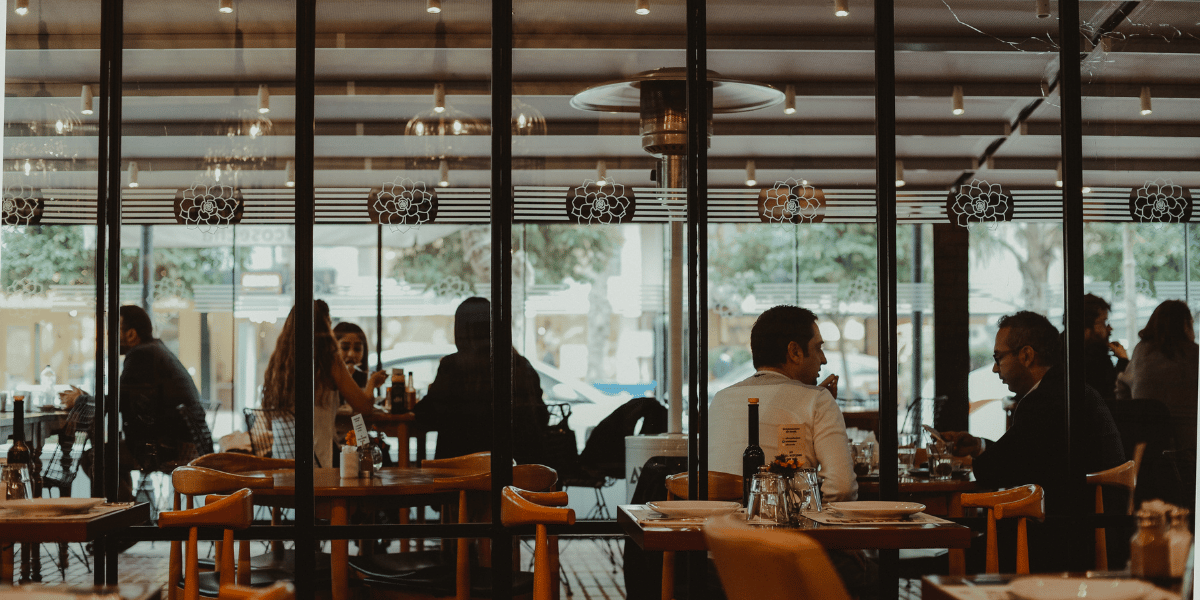 The Food Scene: From Southern Comfort to Global Cuisine
One thing's for sure – you won't go hungry in Chapel Hill. Whether you're a foodie or someone who just enjoys a good meal, our town's got you covered. With a food scene as diverse as its residents, Chapel Hill offers a plate (or bowl, or glass) for every palate.
First off, the southern comfort food? It's a staple here. Places like Mama Dip's serve up hearty dishes that remind you of grandma's cooking. Think fried chicken, collard greens, and sweet pies that make you close your eyes in pure delight. It's a taste of the South that's undeniably authentic.
But Chapel Hill's not just about southern flavors. Looking for something a bit more international? Lantern fuses Asian flavors with North Carolina ingredients, creating dishes that are both familiar and exotic. And if you're in the mood for some mouth-watering Mediterranean, Talullas offers Turkish dishes that have quickly become town favorites.
So, whether you're hankering for home-cooked comfort or an international adventure on a plate, Chapel Hill's dining scene promises to be a delicious journey. And the best part? We're always discovering new places and can't wait to share our latest and greatest finds with you.
Outdoor Activities and Natural Beauty
You know, one of the things we absolutely love about Chapel Hill is that it's not just a place for the mind – it's a treat for the soul too. Whether you're a nature lover, an active adventurer, or someone who just likes a quiet stroll now and then, our town offers some wonderful spots to soak in the outdoors.
Let's start with Coker Arboretum, right at the heart of UNC's campus. It's a green oasis where you can wander amidst native plants, listen to bird songs, or simply sit and enjoy a moment of tranquility. And the best part? It's a stone's throw away from the bustling Franklin Street.
For those of you with kiddos or if you're just a kid at heart, Homestead Park is a must-visit. With playgrounds, a skate park, and even a seasonal aquatic center, it's a hub of family fun. But if you fancy a peaceful picnic, there are plenty of quiet corners too.
If you're the type who finds relaxation in a round of golf, Chapel Hill's courses will challenge your skills while offering picturesque views.
In essence, Chapel Hill serves up nature in abundance, wrapped in a blend of serenity and activity. Whether you're with family, friends, or flying solo, there's an outdoor escape waiting for you.
The Real Estate Landscape
Now let's dive into something we at A Cole Realty know a little bit about - the Chapel Hill real estate scene. Whether you're hunting for a cozy first home, a spacious spot for a growing family, or maybe a place close to campus, we've got the inside scoop to help you out.
Chapel Hill real estate is diverse. From charming historic homes that tell tales of the past to modern condos offering that sleek city vibe, there's a range of options for every taste and budget. And let's not forget those beautiful suburban neighborhoods with tree-lined streets, perfect for evening strolls or teaching your kid to ride a bike.
With more folks working from home, properties with dedicated office spaces or extra rooms are getting some extra love. Homes with yards or close to parks are also pretty high on the wish list, especially for families. And given Chapel Hill's academic heart, properties near the university always stay in demand, especially among faculty, staff, or students.
For those who are eco-conscious, you'll be happy to know that there's a growing interest in sustainable homes around here. Think solar panels, energy-efficient appliances, and even rainwater harvesting systems.
Budget-wise, like most places, location plays a big part. Homes closer to downtown or the university might have a slightly higher price tag, but they offer the convenience of being near all the action. On the other hand, venturing a bit further out might fetch you more space for your buck.
A quick tip for all the house hunters out there: If you've got specific needs or preferences, like a fenced yard for your furry friend or proximity to public transport, let us know. It helps to narrow down choices and find that perfect fit faster.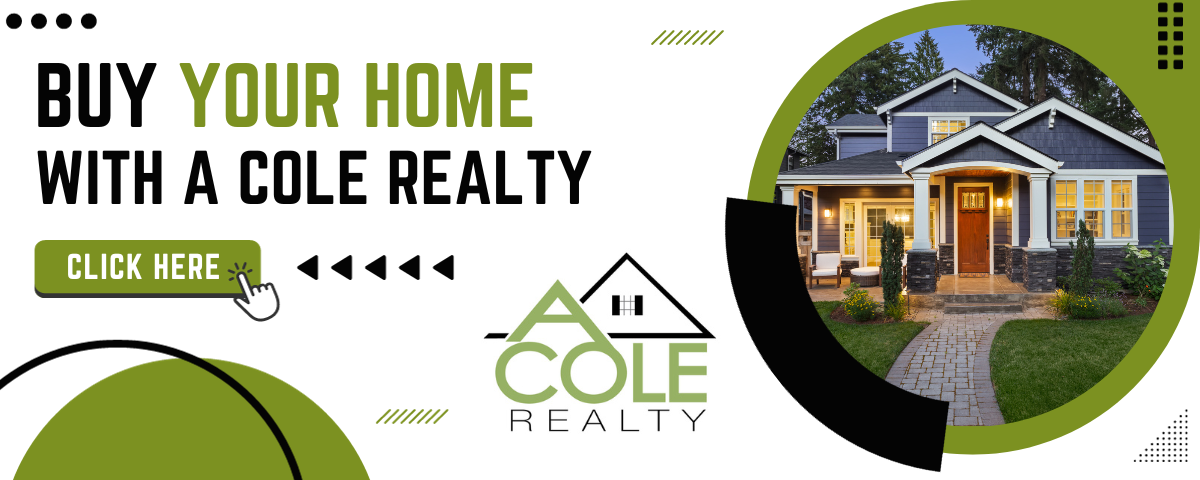 Conclusion
There you have it, folks! Chapel Hill isn't just a town; it's an experience. With its rich culture, diverse neighborhoods, and that undeniable Southern charm, it's a place many are proud to call home. Whether you're drawn here for academia, the food, or the outdoors, you'll soon discover there's a whole lot to love.
And remember, while Chapel Hill welcomes you with open arms, we're right here to ensure your transition is as smooth as can be. We've walked this path with countless others and are more than ready to guide you too.
Reach Out to Us!
Thinking of making the move? Or maybe just curious about the properties up for grabs in Chapel Hill? Don't hesitate to get in touch. At A Cole Realty, we're all about finding you that perfect spot to call home. Browse our listings, shoot us a message, or simply give us a call. Let's turn your Chapel Hill dream into reality!