A Guide for Moving to the Triangle
Posted by Angie Cole on Saturday, May 27, 2023 at 9:23:45 PM
By Angie Cole / May 27, 2023
Comment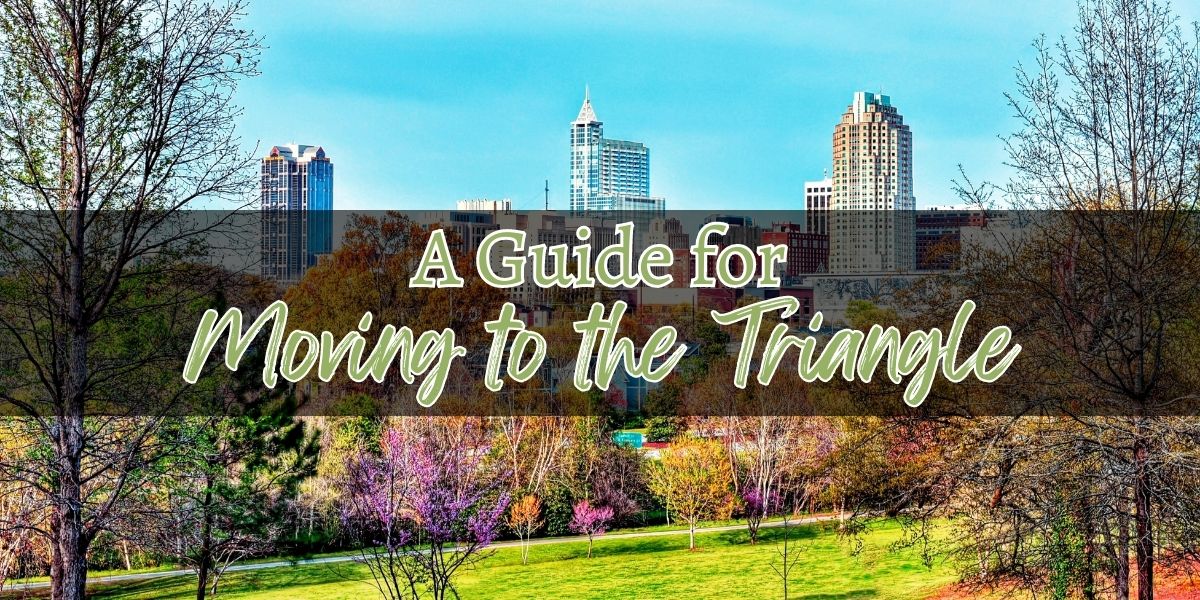 Are you considering a move to the vibrant Raleigh metro area? Welcome to the Triangle, where an exciting blend of opportunities awaits you. In this comprehensive relocation guide, we'll walk you through everything you need to know about this thriving region.
Nestled within the borders of the Triangle, you'll discover a cluster of dynamic cities and towns. Raleigh, Durham, Cary, Chapel Hill, and more. Renowned for prestigious universities, and a thriving tech scene, the Triangle offers a unique blend of academic prowess and economic vitality.
We'll delve into crucial aspects that will help you make informed decisions. From understanding the local climate and housing market to exploring the cost of living and educational opportunities.
Let's dive in and discover the possibilities that await you in the Triangle, NC!
Overview of the Triangle
Situated in the heart of North Carolina, the Triangle encompasses the Raleigh metro area along with their surrounding communities. The Triangle boasts a diverse and vibrant atmosphere that combines urban amenities with the charm of the surrounding countryside.
At the core of the Triangle's allure is its reputation as a center for education, technology, and research. The region is home to prestigious universities and colleges. North Carolina State University, Duke University, and the University of North Carolina at Chapel Hill all lie within the Triangle.
These institutions drive innovation and attract a highly skilled workforce. This makes the Triangle a hotbed for intellectual pursuits and career opportunities.
Raleigh, the state capital, serves as the economic and cultural hub of the Triangle. With its bustling downtown, thriving arts scene, and culinary offerings, Raleigh offers a rich tapestry of experiences for residents. Durham, known for its historical significance, is a city with a burgeoning food and craft beer scene. Chapel Hill, home to the University of North Carolina, exudes a distinct college-town charm.
Beyond the major cities, the Triangle is dotted with charming suburban communities and neighborhoods that cater to a variety of lifestyles. From family-friendly areas with top-notch schools to urban lofts and historic districts. The region offers an array of housing options to suit diverse preferences and any need.
The Triangle's central location within North Carolina also provides easy access to the state's natural beauty. From the majestic Blue Ridge Mountains to the stunning coastal beaches. Residents of the Triangle can embark on weekend getaways to explore the best of both worlds.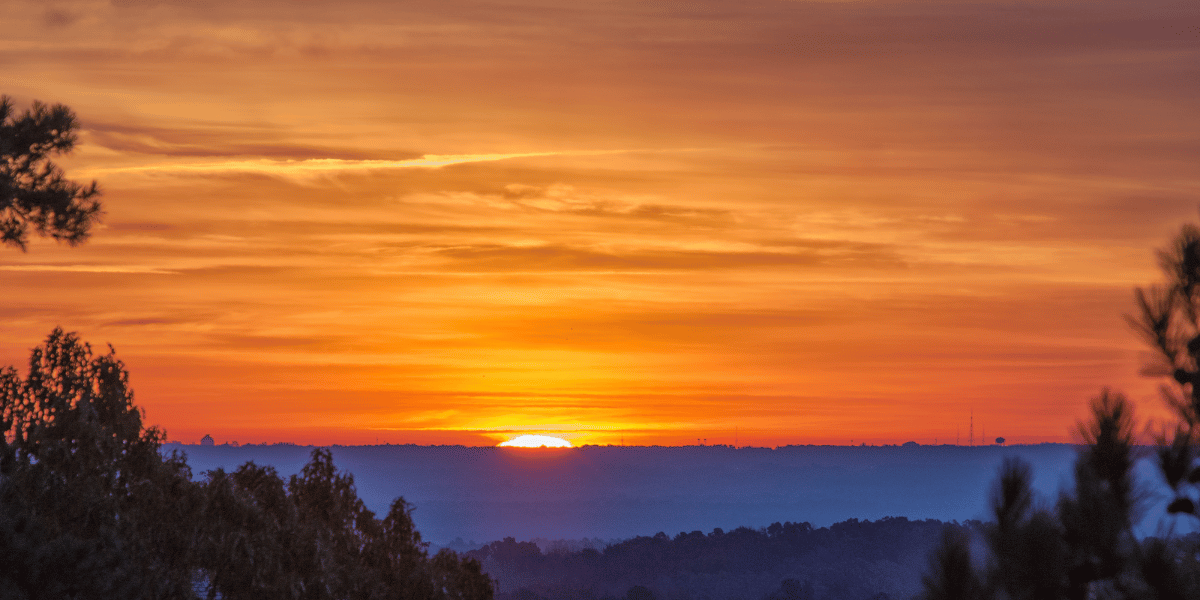 Climate and Weather
When it comes to the climate, the Triangle region offers a pleasant and diverse experience throughout the year. Due to its location, the Triangle enjoys a mild and temperate climate that showcases all four distinct seasons.
In the spring, blossoms paint the landscape, accompanied by comfortably warm temperatures. Summers in the Triangle are typically hot and humid. Be prepared for occasional afternoon thunderstorms, which provide relief from the summer heat.
Autumn brings a breathtaking display of colors as the leaves change. Expect pleasant temperatures during this season. Winter in the Triangle is relatively mild, however, both warm and freezing days are not unheard of. As far as snowfall is concerned, Raleigh averages about 6 inches per year.
It's worth noting that the Triangle region is also prone to occasional severe weather. This includes thunderstorms, hurricanes, and tropical storms during the summer and early fall.
The Triangle's climate offers a balance of seasons, allowing residents to enjoy outdoor activities year-round. So whether you prefer hiking, exploring farmers' markets, or outdoor concerts, the Triangle has something to offer for every season.
Housing Market
The housing market in the Triangle is dynamic and offers a range of options to accommodate different lifestyles and budgets. Whether it's a spacious suburban home, a trendy urban apartment, or a charming historic estate, you'll find it here.
The Triangle's housing market has experienced steady growth in recent years. While home prices have been rising, the region still offers relatively affordable options compared to other metropolitan areas. It's important to note that market conditions can vary. It's advisable to consult with a trusted local real estate expert for the most up-to-date information.
Types of Housing Options
Single-family homes: The Triangle features a wide array of single-family homes. These range from modern new constructions to established neighborhoods with character and charm. Many communities offer amenities such as pools, parks, and walking trails.
Apartments and condos: Do you prefer a more low-maintenance lifestyle or want to be closer to the urban centers? The Triangle has an abundance of apartments and condos. These housing choices often come with convenient amenities such as fitness centers and communal spaces.
Townhouses and duplexes: Townhouses and duplexes provide a balance between space and convenience. They are often found in desirable neighborhoods and offer a blend of privacy and community.
Gated communities or planned developments: Gated communities or planned developments offer a cohesive living environment with shared facilities. Many of these communities within the Triangle offer pools, golf courses, and clubhouses.
Historic homes and neighborhoods: The Triangle also boasts charming historic homes and neighborhoods. They showcase architectural character and offer a rich sense of the region's history. These properties often offer a unique charm and are located in picturesque areas.
Popular Neighborhoods and Areas
The Triangle is home to numerous desirable neighborhoods, each with its own distinct character and amenities. Some popular areas include:
Downtown Raleigh: Vibrant and energetic, downtown Raleigh offers a mix of modern condos, historic homes, and trendy apartment buildings. Residents enjoy easy access to dining, entertainment, and cultural attractions.
Downtown Durham: Revitalized downtown Durham is a hub for arts, culture, and innovation. The area offers a range of housing options, including renovated lofts, townhouses, and bungalows.
Chapel Hill's University Charm: Chapel Hill is renowned for its university atmosphere and small-town charm. Neighborhoods near the University of North Carolina campus and Franklin Street are popular among students, faculty, and families.
Navigating the Housing Market
With a competitive housing market, it's important to be prepared. Consider the following tips:
Work with a local real estate agent: An experienced agent can provide invaluable insights. They'll guide you through the process, and help you find the best housing options based on your preferences and budget.
Explore online listings and attend open houses: Utilize online platforms and attend open houses. This will allow you to get a sense of the available properties and their features. It will help narrow down your choices and make informed decisions.
Triangle real estate offers a range of options for prospective residents. By working with a top Triangle brokerage, you're sure to find the perfect property for you.
Cost of Living
One of the advantages of living in the Triangle is its affordable cost of living compared to other major metropolitan areas. While costs may vary depending on factors such as housing choices and lifestyle preferences, overall cost of living remains reasonable.
Housing Costs
The cost of housing in the Triangle can vary based on location, size, and amenities. Generally, housing prices are more affordable compared to other metropolitan areas. Renting can also be an attractive option for anyone not quite ready to commit to a purchase.
Utilities and Transportation
The cost of utilities, including electricity, water, and heating, is typically in line with the national average. High-speed internet and cable television services are readily available throughout the region.
Transportation costs in the Triangle vary depending on factors such as commuting distance, mode of transportation, and fuel prices. The region offers an extensive road network and public transportation options, including buses and light rail systems in certain areas.
Healthcare and Insurance
The Triangle is home to renowned medical facilities and healthcare providers, offering quality care to residents. Healthcare costs, including insurance premiums, may vary based on factors such as coverage options and individual circumstances. It's advisable to research healthcare providers and insurance plans to find the best fit for your needs.
Taxes
North Carolina levies income tax on individuals based on a progressive tax rate. The state sales tax applies to most goods and services, while property taxes vary depending on the county and municipality. Be sure to consult with a tax professional to understand the specific tax obligations in the Triangle.
Keep in mind
As with any relocation, it's recommended to assess your individual financial situation and plan accordingly to ensure a smooth transition.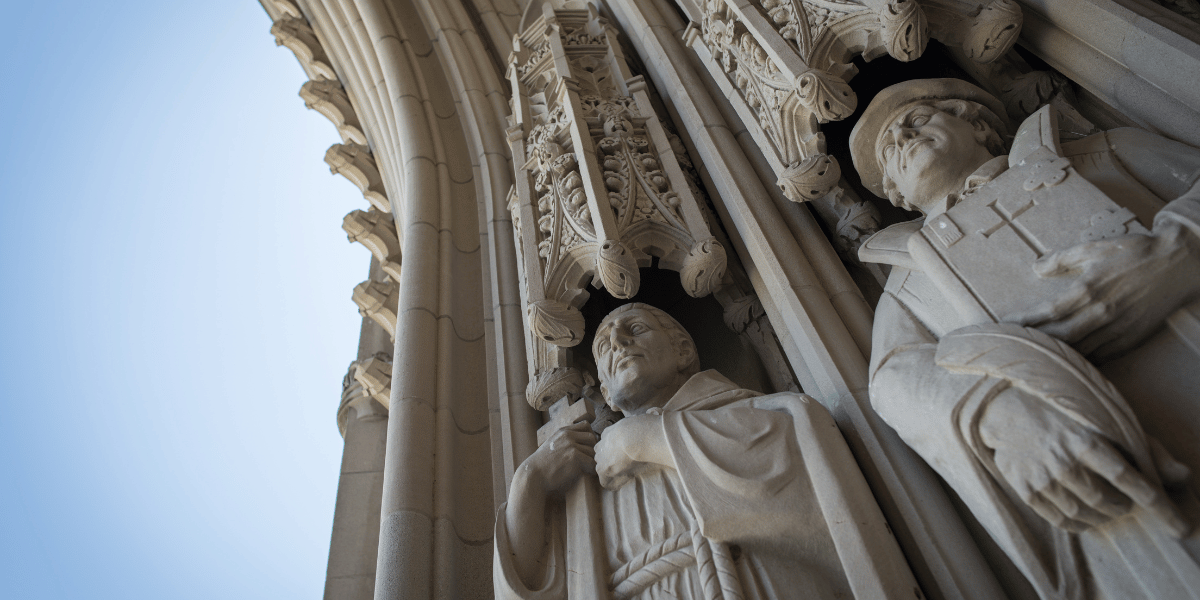 Education
The Triangle is renowned for its exceptional educational institutions, ranging from esteemed universities to top-rated K-12 schools. Whether you're pursuing higher education or seeking quality schooling for your children, the region offers a wealth of educational opportunities.
Universities and Colleges
The Triangle is home to several prestigious universities and colleges that attract students from around the world. Here are some notable institutions:
K-12 Education
The Triangle region boasts highly regarded K-12 schools, including public, charter, and private institutions. Many public school districts in the area are known for their strong academic programs and extracurricular activities. Additionally, charter schools provide specialized educational approaches, and private schools offer alternative options with smaller class sizes and unique curricula.
Summary
The Triangle's commitment to education is evident in its range of educational institutions and opportunities. Whether pursuing higher education or seeking quality K-12 schooling, the Triangle provides a supportive environment for lifelong learning.
Recreation
There are so many things to do in the Triangle! The region offers a plethora of recreational activities and attractions that cater to a variety of interests. From exploring outdoor spaces and parks to engaging in cultural events and sports. Residents of the Triangle can enjoy a vibrant and fulfilling leisure lifestyle.
Parks and Outdoor Spaces
The Triangle is blessed with an abundance of parks and outdoor spaces. They provide opportunities for relaxation, recreation, and connection with nature. Some notable parks include:
William B. Umstead State Park: Spanning over 5,500 acres, the park offers a tranquil escape. There are miles of hiking and biking trails, picturesque lakes, and picnic areas.
Jordan Lake State Recreation Area: With its expansive reservoir and surrounding woodlands, Jordan Lake is a popular destination. Residents of the Triangle can enjoy boating, fishing, camping, and wildlife observation.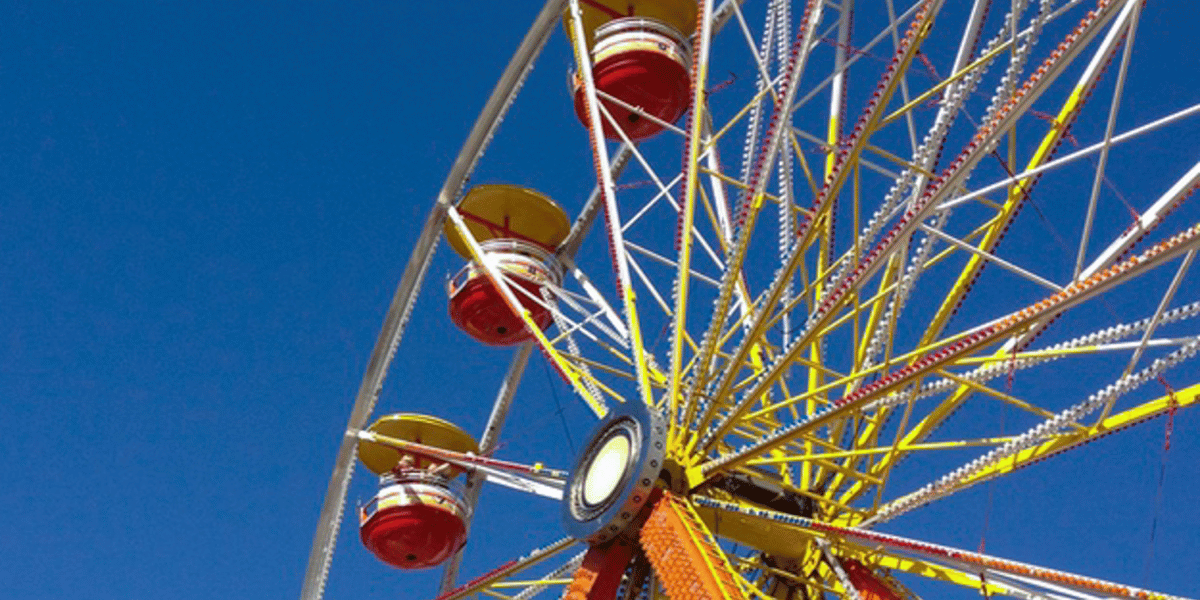 Cultural and Entertainment Events
The Triangle boasts a vibrant cultural scene, with a wide range of events and festivals throughout the year. Some popular events include:
Artsplosure: This annual arts festival in downtown Raleigh showcases local and national artists, featuring visual arts, music, and performances.
North Carolina State Fair: Held in Raleigh each fall, the State Fair is a beloved event. It features agricultural exhibits, carnival rides, live entertainment, and delicious fair food.
Sports and Recreation
The Triangle is a haven for sports enthusiasts, offering opportunities to participate in and watch a range of sports. Some popular sports and recreational activities include:
College Sports: With all the prominent universities, the Triangle is a hub for college sports, including basketball, football, and soccer. Duke, UNC, and NC State make the Triangle home to 13 men's basketball national championships combined.
Golf: The region boasts numerous golf courses. These cater to both seasoned golfers and beginners looking to enjoy a day on the fairways.
Youth and Adult Leagues: The Triangle has a vibrant sports community with organized leagues for various sports.
Dining and Culinary Delights
The Triangle is a food lover's paradise, with a diverse culinary scene that satisfies all tastes and preferences. From farm-to-table restaurants to international cuisines and food trucks, residents can explore a wide range of dining options.
Farmers' markets and food festivals also provide opportunities to sample local produce, artisanal products, and unique flavors.
Welcome to the Triangle!
From the bustling city streets to the serene natural beauty, the Triangle offers a perfect blend of urban convenience and outdoor exploration.
At A Cole Realty, we understand the significance of finding the right home in the perfect location. As a trusted real estate brokerage serving the Triangle area, we are committed to helping you navigate the housing market with ease and confidence. Our experienced agents have in-depth knowledge of the local communities, neighborhoods, and market trends, ensuring that you find the ideal home that meets your needs and budget.
Whether you're looking to buy or sell a property, our team at A Cole Realty is dedicated to providing personalized service, open communication, and expert guidance throughout the entire process. We take pride in our commitment to client satisfaction and strive to exceed your expectations every step of the way.
Take the first step towards finding your dream home in the Triangle. Contact us today to speak with one of our knowledgeable agents. Together, we'll make your relocation to the Triangle a seamless and successful experience.