A Spotlight on Moving to Wake Forest
Posted by Angie Cole on Friday, October 27, 2023 at 10:11:13 PM
By Angie Cole / October 27, 2023
Comment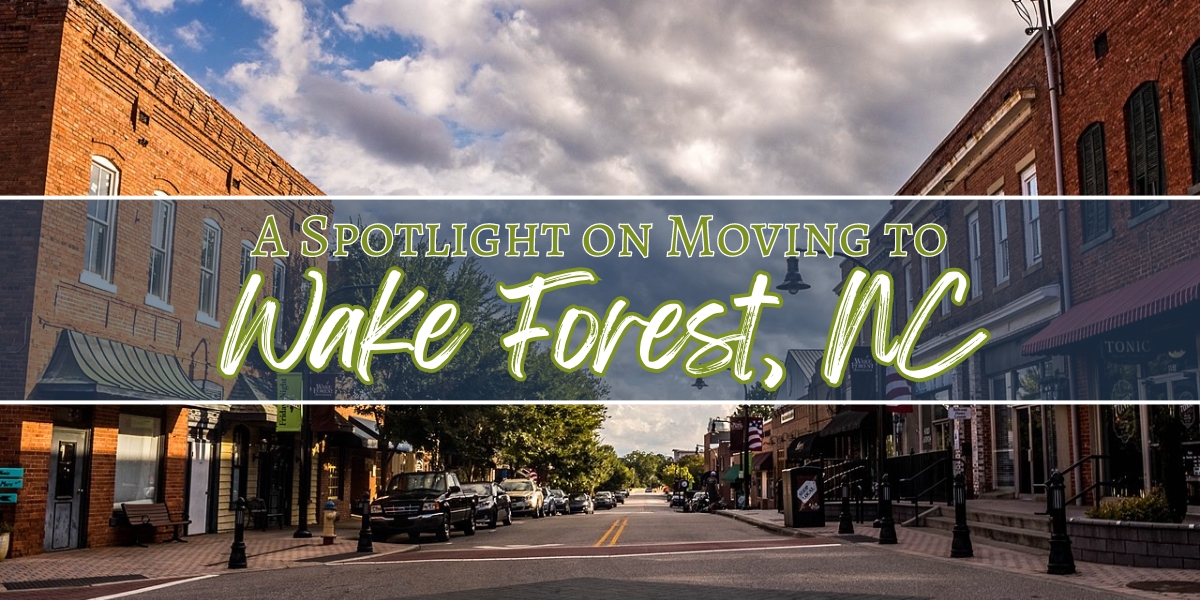 Just north of the capital city of Raleigh, Wake Forest, NC is a gem within the Triangle. It's a town that beautifully marries its deep-rooted history with the conveniences of contemporary living.
As trusted Triangle Realtors, we've witnessed countless clients fall in love with this balance and we completely understand why. Whether it's the Historic District or the modern parks and shopping centers, Wake Forest offers the best of both worlds.
Wake Forest's Rich History
Wake Forest, originally known as the Forest of Wake, has a story that stretches back to the 1800s. Initially, it was the chosen site for Wake Forest College (now Wake Forest University, which relocated to Winston-Salem). The presence of the college played a pivotal role in shaping the town and driving development. Additionally it helped to foster a love for education that still stands strong today.
Walking through the town, you can't miss the historical touches. The Wake Forest Historic District is a testament to this rich past. Home to various properties listed on the National Register of Historic Places, the district beams with beautifully preserved homes, churches, and buildings. These structures, with their intricate architectural designs and historic plaques, serve as a constant reminder of the town's deep roots.
For anyone with a soft spot for history, Wake Forest is like an open history book, waiting to be explored. And as part of the A Cole Realty family, we always feel a hint of pride sharing these historical nuggets with potential homeowners. It adds another layer to the town's charm, one that's beautifully interwoven with the present.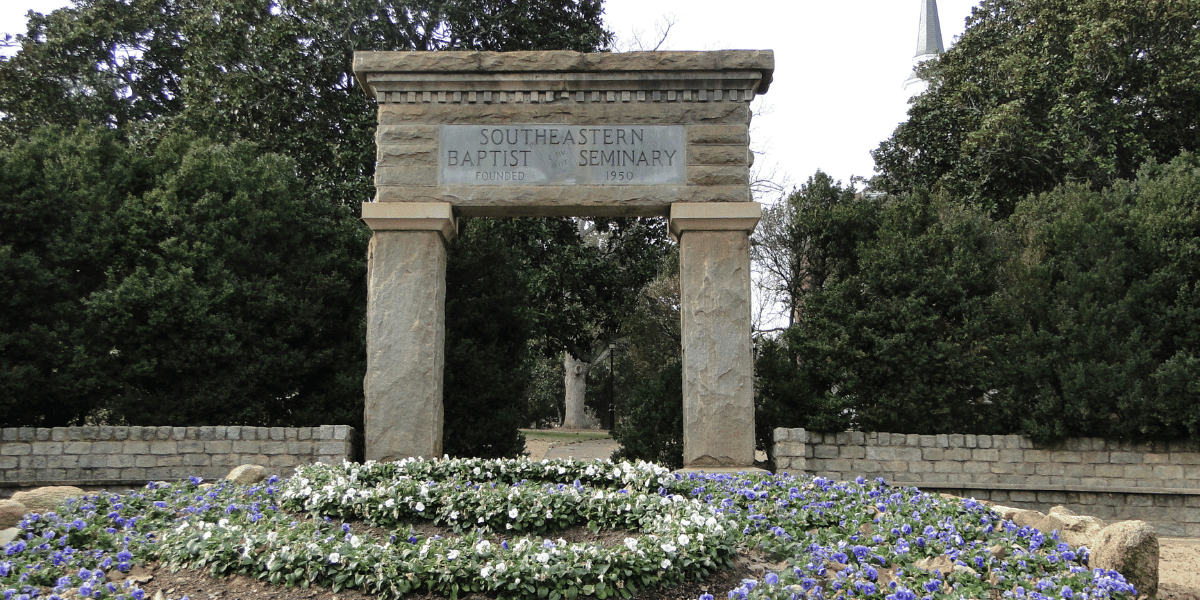 Education in Wake Forest
When it comes to education, Wake Forest doesn't just rest on its historical laurels. The town has evolved to offer a mix of top-notch educational opportunities.
The local schools here in Wake Forest have a strong reputation. Families can be confident in sending their kids to schools that are dedicated to academic excellence and holistic development. This commitment to education has made Wake Forest an attractive destination for families moving to the Research Triangle.
For those pursuing higher education or looking to expand their skills, Wake Technical Community College is a fantastic choice. It's one of North Carolina's largest community colleges and offers a broad array of programs and courses. Whether you're a recent high school grad or someone wanting to switch careers, Wake Tech provides valuable training and resources.
Another crown jewel in Wake Forest's educational tapestry is the Southeastern Baptist Theological Seminary. As one of the top theological institutions in the region, it attracts students from all over who are passionate about faith-based studies. The serene campus and dedicated faculty provide an enriching environment for spiritual and academic growth.
And let's not forget, Wake Forest's location means you're just a short drive away from some of the nation's top universities.
So, whether you're a student, a parent, or a lifelong learner, Wake Forest and its surrounding areas offer a ton of educational opportunities. As your friends at A Cole Realty, we're always here to provide guidance when you're considering a move to this wonderful town.
Living in Wake Forest
Living in Wake Forest is like finding that perfect blend of small-town coziness and the perks of urban living. As one of the more charming towns within the Triangle, it's become an increasingly sought-after spot.
Housing and Neighborhoods
Homes in Wake Forest offer a lot of variety. From classic homes that whisper tales of the town's rich past to modern, spacious properties perfect for growing families, there's something for everyone. The neighborhoods here, be it historic districts or newer suburban pockets, all have a distinct character.
With tree-lined streets, friendly neighbors, and well-maintained public areas, these neighborhoods beckon newcomers with open arms. And if you're on the lookout for a place, remember, A Cole Realty knows this town inside out. We can help you find just the right spot to call home.
Parks and Recreation
Wake Forest boasts a variety of parks and recreational areas that cater to both the young and young-at-heart. E. Carroll Joyner Park, with its expansive green space and walking trails, is a favorite among families.
Meanwhile, the Falls Lake State Recreation Area offers a beautiful backdrop for picnics, hiking, or simply taking in the tranquility of nature. For those who love the thrill of sports, the Flaherty Park Community Center provides basketball and tennis courts, ensuring you're never short of options to stay active.
Community Vibe
One of the first things you'll notice about Wake Forest is the sense of community. It's the kind of place where local festivals draw large crowds, where kids ride their bikes in safe neighborhoods, and where neighbors greet each other by name. Family-friendly activities are the norm, from movie nights in the park to farmers' markets brimming with local produce.
In essence, Wake Forest combines the best of both worlds: the charm of a historic town and the conveniences of modern living. If you're considering a move, you'd be hard-pressed to find a more welcoming community. And as always, we at A Cole Realty are just a call away, ready to help you discover all that Wake Forest has to offer.
The Local Job Market
Wake Forest is more than just a picturesque town with a rich history; it's also a budding hub for business and employment. As a part of the larger Research Triangle region, the opportunities for career growth and development are vast and varied.
Business Environment
Wake Forest has seen a steady influx of small businesses, startups, and established firms setting up shop, especially in the tech, healthcare, and service sectors. The town's pro-business stance and supportive community make it an attractive location for entrepreneurs and established businesses alike. From charming downtown storefronts to modern business parks, there's a place for every venture in Wake Forest.
Employment Opportunities
While the town itself offers a good range of job opportunities across various sectors, its proximity to the Triangle's major cities like Raleigh, Durham, and Chapel Hill significantly widens the scope. Many residents enjoy the luxury of living in Wake Forest's peaceful setting while working in these bustling urban centers, making it a perfect balance.
Ease of Commute
One of the standout advantages of living in Wake Forest is its strategic location. It's well-connected by major highways, making commutes to Raleigh, Durham, and other parts of the Triangle relatively hassle-free. The town's public transport is also reliable, and there are ongoing efforts to enhance transportation options for residents.
In conclusion, Wake Forest isn't just a great place to live; it's also a strategic spot to build and further a career. Its local job market, combined with easy access to the Triangle's major business hubs, ensures that residents don't have to compromise on career aspirations. And as always, if you're considering relocating for work or setting up a business, A Cole Realty is here to assist you in making Wake Forest your new base.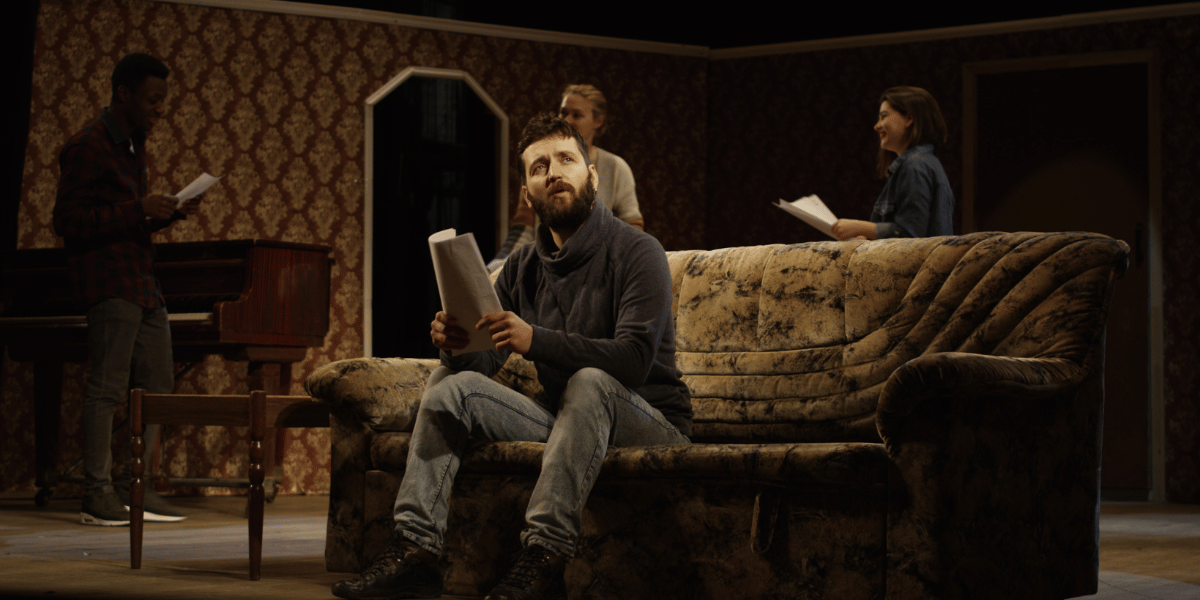 Arts, Culture, and Entertainment
Beyond its beautiful neighborhoods and educational prowess, Wake Forest holds a rich tapestry of arts, culture, and entertainment that resonates with both residents and visitors. Dive into a world where creativity flourishes and community spirit is at its zenith.
Local Festivals
One of the annual events that stands out is the Wake Forest Dance Festival. This event transforms the town into a dynamic dance stage, showcasing a mix of contemporary and classical dance forms. Professionals, students, and enthusiasts come together to celebrate the art of movement in the heart of Wake Forest. The festival not only highlights local talent but also features international artists, providing a diverse and enriching experience for attendees.
Art Galleries
The town boasts several art galleries where local artists get a platform to display their work. These hubs of creativity are perfect for those looking to immerse themselves in local artistry, purchase unique pieces, or even take up art classes.
Theaters
The local theater scene in Wake Forest is both vibrant and intimate. With community theaters like Firebox Theatre Company putting up regular shows, it's a haven for those who appreciate live performances. From classics to contemporary plays, there's always something on stage that promises a memorable evening.
Music Scenes
Wake Forest is melodious! Throughout the year, various venues host live music nights, catering to a wide range of musical tastes. Whether you're into jazz, country, rock, or classical, there's a tune in the air for everyone.
Community Events
Beyond the arts, the town hosts several community events, fairs, and farmers' markets. These gatherings foster a sense of community, allowing residents to connect, celebrate, and cherish the unique spirit of Wake Forest.
Wake Forest's cultural scene is as enriching as it is diverse. The town offers a blend of traditional and contemporary arts, ensuring that there's something for everyone. If you're an art lover or simply someone seeking community-driven entertainment, Wake Forest has got you covered. And if you're thinking of making this artsy town your home, A Cole Realty is here to guide you through every step.
The Culinary Scene
If there's one thing that's as dynamic as Wake Forest's history and natural beauty, it's the town's culinary scene. Here, flavors from around the world meld with Southern traditions, offering residents and visitors a gastronomic experience that's both diverse and delightful.
A World of Flavors
Wake Forest's restaurants present a tapestry of tastes. From mouth-watering Southern comfort food that reminds you of grandma's kitchen to exotic international delicacies that take your taste buds on a world tour, there's something for everyone. Whether you're a vegetarian, a seafood lover, or someone with a sweet tooth, Wake Forest has got you covered.
Over the Falls
Speaking of local favorites, Over the Falls stands out not just for its scrumptious menu but also for the vibrant atmosphere it offers. A go-to spot for many, this place is known for its American-style dishes with a creative twist. The restaurant's commitment to sourcing local ingredients means you get fresh, flavorful meals every time you dine here. Whether it's their signature salads, hearty sandwiches, or tempting desserts, Over the Falls has made a mark in the hearts of many, including us at A Cole Realty.
Cafés and Bakeries
Every morning in Wake Forest is an opportunity to explore a new café or bakery. Picture this: A sunny morning, the aroma of freshly brewed coffee in the air, and a croissant that's just out of the oven. Yes, that's a regular day here. The town's cafes not only serve delectable pastries and drinks but also become spots where residents bond over conversations and laughter.
Wake Forest's culinary scene is a mirror to its vibrant community - diverse, welcoming, and full of surprises. So, as you explore homes in this charming town, remember to explore its restaurants too. After all, a meal here is not just food; it's an experience.
Why the Triangle?
The Research Triangle, often simply referred to as "The Triangle", is a unique blend of urban growth, academic excellence, and Southern hospitality. Encompassing Raleigh, Durham, and Chapel Hill, this region has rapidly grown over the years, becoming a hotspot for professionals, students, and families alike. But why are people increasingly drawn to this corner of North Carolina? Let's delve in.
A Hub for Innovation and Business
The Triangle is home to several major research institutions and a burgeoning tech industry. Whether you're a researcher, an entrepreneur, or a tech enthusiast, this region offers abundant opportunities to grow, learn, and innovate. Top-tier companies have set up shop here, offering a plethora of employment opportunities.
Academic Excellence
Renowned institutions like Duke University, North Carolina State University, and the University of North Carolina at Chapel Hill make the Triangle an educational powerhouse. This academic environment spills over into daily life, fostering communities that value learning, culture, and progressive thought.
A Melting Pot of Cultures
Thanks to its academic and business appeal, The Triangle attracts people from all over the world. This diversity is reflected in its events, restaurants, shops, and most importantly, in its communities. Celebrations, festivals, and gatherings here often have an international flair.
Quality of Life
The Triangle doesn't just boast professional opportunities; it promises a rich quality of life. With ample parks, cultural events, sports facilities, and entertainment options, there's never a dull moment.
So, Why Wake Forest?
Within this dynamic Triangle, Wake Forest shines brightly as a beacon for potential residents. It's a town that offers the best of both worlds. You get the tranquility and charm of a small town while being a stone's throw away from the bustling activity of larger cities.
Its rich history, combined with modern amenities and a tight-knit community vibe, makes it stand out. Wake Forest beautifully encapsulates the essence of what makes the Triangle so special: a blend of tradition and modernity, set against a backdrop of natural beauty and genuine community spirit.
For anyone considering a move to the Triangle, Wake Forest should be at the top of the list. And at A Cole Realty, we're here to help you understand why. Join us in exploring this gem and seeing firsthand the myriad of opportunities and experiences it offers.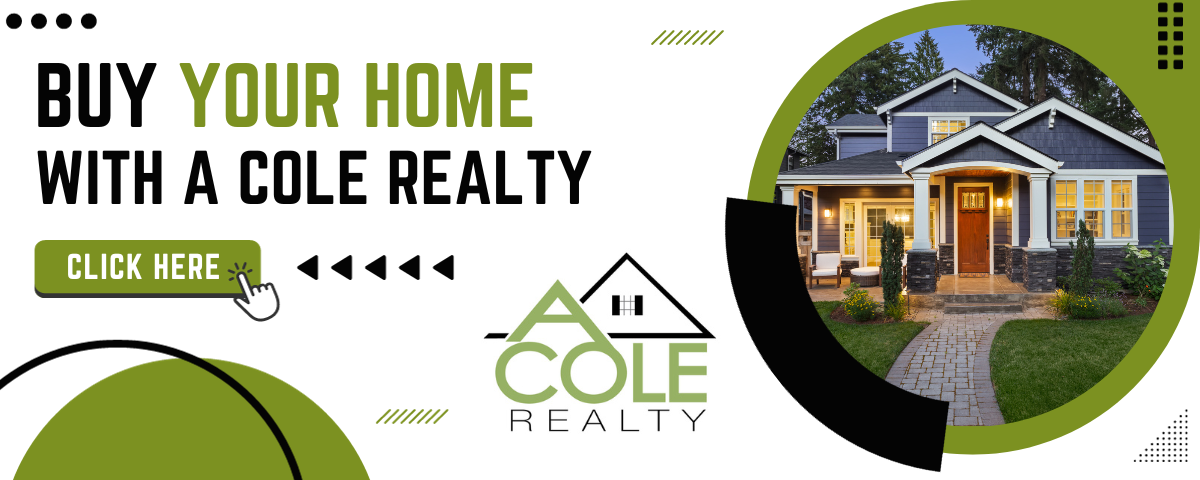 Final Words
Wake Forest is more than just a town; it's a delightful blend of historic charm, modern amenities, and a community that welcomes all. Nestled within the vibrant Research Triangle, it captures the essence of North Carolina living. From its educational institutions and lush green parks to its eclectic culinary scene and rich history, Wake Forest beckons those looking for a place that feels like home from the very first visit.
Being part of the Triangle means having access to world-class facilities, top-notch education, and a thriving job market, all while enjoying the serene ambiance that Wake Forest provides. It's a town that manages to strike a perfect balance, making it a top choice for many looking to relocate or set roots in North Carolina.
Considering a move to Wake Forest or curious to learn more? A Cole Realty is your go-to source for all things real estate in the area. With our deep knowledge of the local market and our passion for the community, we're poised to guide you on this exciting journey.
Whether you're searching for your dream home or just need more info about life in Wake Forest, we're here to help. Reach out today and let's start your Wake Forest adventure together!