Staging Tips for a Fast Sale on the North Carolina Coast
Posted by Angie Cole on Thursday, August 17, 2023 at 11:59 PM
By Angie Cole / August 17, 2023
Comment

Selling a house
along the beautiful North Carolina coast comes with its own set of unique advantages. The picturesque ocean views and serene beach vibes are natural selling points. However, in a competitive real estate market, how your home is presented to potential buyers can make a significant difference in how quickly it sells and the price it fetches.
That's where home staging steps in—it's all about showcasing your home in the best light, making it inviting, and helping buyers envision themselves living in it.
As Coastal NC Realtors, we know just how important this is, and how to achieve it. So, we'll guide you through some effective staging tips tailored for the coastal properties of North Carolina, ensuring your home stands out and sells faster.
The Coastal Staging Advantage
There's something truly enchanting about coastal living. The calming waves, the soft sandy beaches, and the promise of tranquil sunsets create a lifestyle many aspire to. Staging your coastal home can capitalize on these natural assets, enhancing the overall appeal of your property.
In the competitive real estate market of the North Carolina coast, potential buyers often have a variety of beautiful homes to choose from. However, a well-staged home can evoke emotions and create a lasting impression, setting your property apart from others in the area.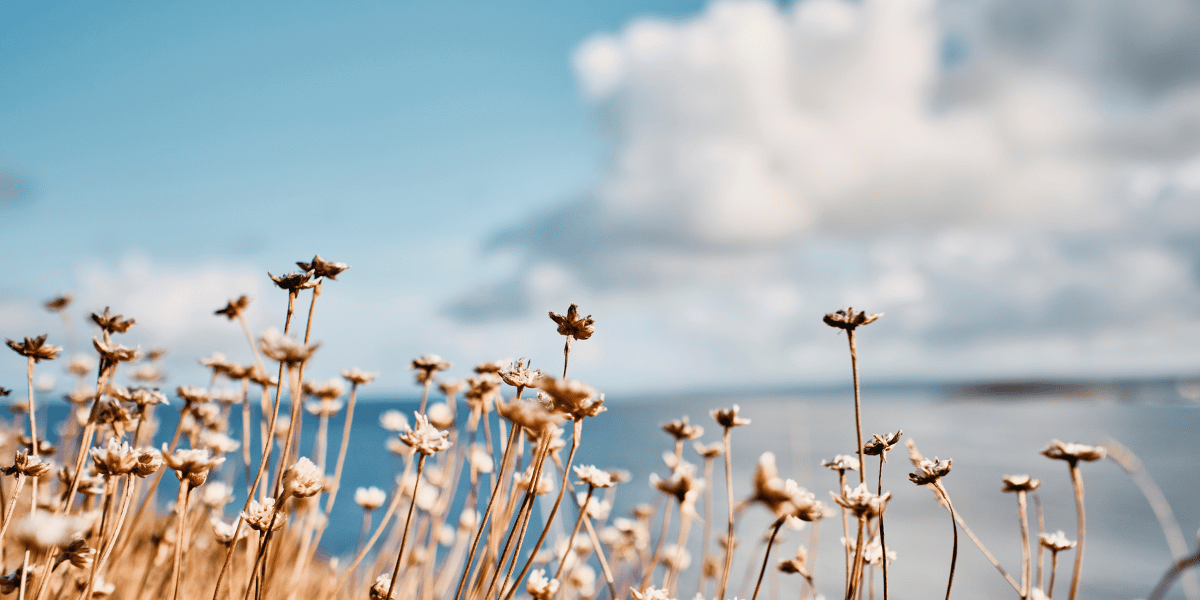 Creating a Coastal Vibe
Creating a coastal vibe is about embracing a fresh, airy, and relaxed aesthetic that reflects the serene surroundings of the North Carolina coast. Here's how to add a touch of coastal elegance to your home:
Choose Light, Neutral Colors:
Stick to a neutral color palette with shades of white, beige, or soft grey to create a calm and inviting ambiance.
Incorporate pops of coastal colors like soft blues, greens, and sandy tones through accessories or accent walls
Furnishings:
Opt for furniture with a casual and comfortable vibe.
Incorporate pieces made of natural materials like wicker, rattan, or weathered wood
Incorporate Coastal Decor:
Less is more when it comes to coastal decor. Aim for a clean and uncluttered look.
Use coastal-themed decor sparingly to avoid a cliche appearance. A few well-placed items like seashells, driftwood, or nautical stripes can evoke a beachy feel without going overboard.
Textures and Fabrics:
Mix in various textures through throw pillows, rugs, and curtains.
Opt for light and breezy fabrics to complement the coastal setting.
Artwork and Photography:
Display artwork or photography that reflects the coastal environment—think seascapes, beach scenes, and local wildlife.
Open Space:
Maintain an open and airy floor plan which is a hallmark of coastal living.
Keep pathways clear and minimize clutter to allow for easy movement and a spacious feel.
Maintain a Fresh Smell:
Coastal homes should smell fresh. Open windows to let in the sea breeze, and consider using lightly scented candles or air fresheners to maintain a clean, fresh scent.
Let in Natural Light:
Throw open the curtains and blinds to allow as much natural light in as possible. If privacy isn't a concern, consider removing window treatments altogether to maximize light and views.
Add Mirrors:
Mirrors reflect light and can make a room feel larger and brighter. Hang a large mirror in the living room, dining room, or hallway to expand the space visually.
Emphasizing the fresh, airy qualities of your home can create an inviting atmosphere that captures the essence of coastal living. This, in turn, can leave a lasting impression on potential buyers.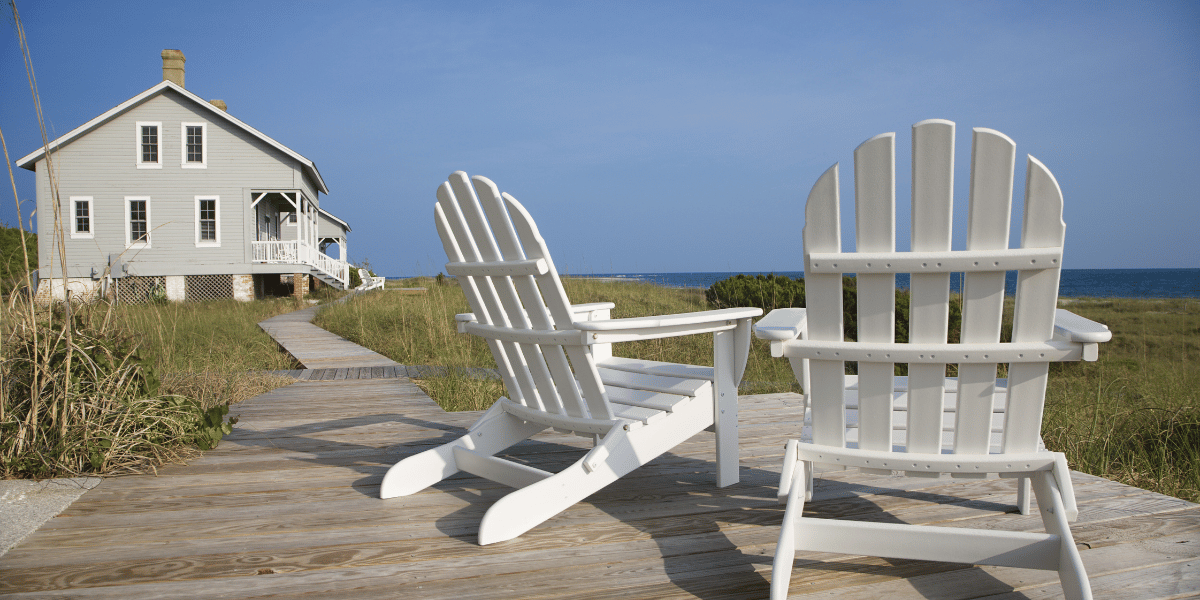 Optimizing Curb Appeal
The exterior of your home is the first thing potential buyers see, so it's essential to make a good impression right from the start. In coastal areas, enhancing the curb appeal involves not just sprucing up your home but also embracing the natural beauty of the surroundings. Here's how you can go about it:
Landscape:
Maintain a well-kept, tidy yard. Trim bushes, mow the lawn, and clear away any debris.
Consider adding native coastal NC plants that thrive in the local climate and soil. They'll add a natural charm and require less maintenance.
Driveway and Walkways:
Ensure that driveways and walkways are clean and in good repair. Pressure washing can remove grime and stains, making the paths look new again.
Exterior Paint and Siding:
A fresh coat of paint can do wonders in brightening up your home's exterior. Stick to neutral or coastal-inspired colors that blend well with the surroundings.
Front Door:
Make your front door inviting with a fresh coat of paint and perhaps a coastal-themed wreath or mat.
Ensure the door hardware is polished and in good working order.
Lighting:
Ensure outdoor lighting fixtures are clean and functioning properly.
Consider adding landscape lighting to highlight walkways and attractive landscaping features in the evenings.
Outdoor Living Spaces:
Coastal homes often come with beautiful outdoor living spaces. Stage your porch, deck, or patio to showcase these areas as additional living spaces. Comfortable seating, potted plants, and clean, well-maintained surfaces invite buyers to envision themselves relaxing outdoors.
Ocean Views:
If your home boasts ocean views, maximize them! Trim any overgrown vegetation that may be blocking the view and position outdoor seating to face the water.
These strategies can boost your home's curb appeal, enticing potential buyers to explore what's inside, getting you one step closer to a successful sale.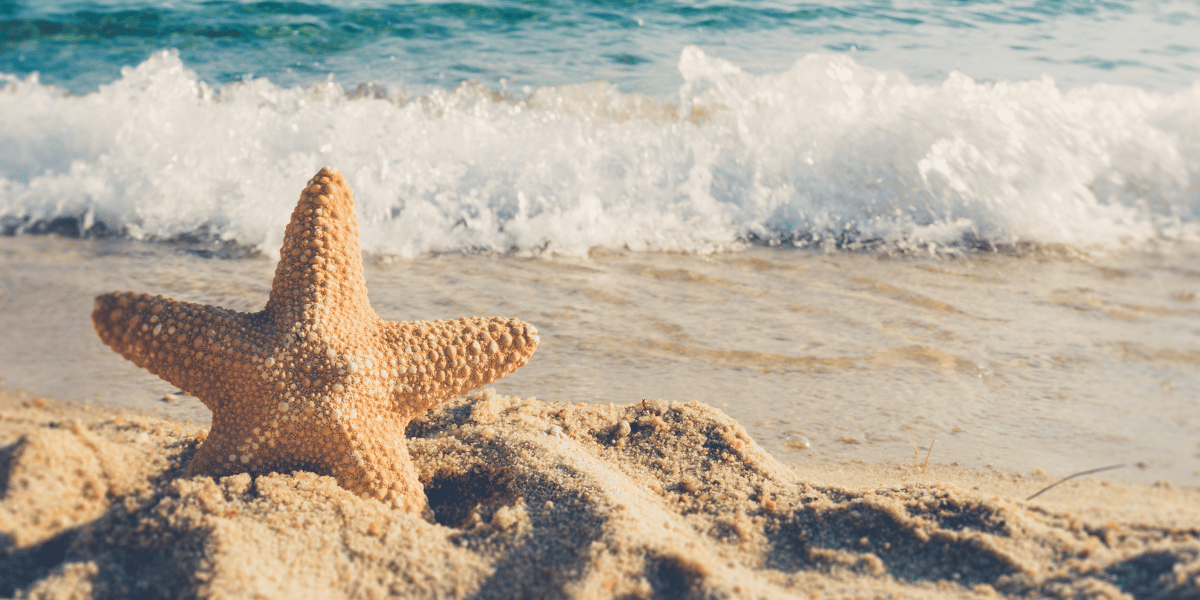 Working with a Professional Home Stager
Selling a home swiftly at a favorable price involves more than just chance. The aesthetic appeal of your home can significantly impact a buyer's decision, and that's where a professional stager steps in. Here's why considering professional staging is a smart move:
Expertise:
Professional stagers have the expertise to make your home appeal to the broadest audience possible. They know what buyers in the coastal North Carolina region are looking for and can tailor the staging accordingly.
Objective Eye:
Sometimes, being too close to a place can cloud your judgment. A stager brings a fresh, objective eye to your home, spotting areas for improvement that you might have overlooked.
Rental Furniture and Decor:
If your current furnishings don't quite hit the mark, many professional stagers have access to trendy furniture and decor on a rental basis to transform your space.
Time-Saving:
Preparing a home for sale can be time-consuming. A stager takes off that burden, freeing you to focus on other aspects of your move.
Photography and Online Appeal:
In today's real estate market, where online listings play a pivotal role, professionally staged homes often photograph better. This enhanced online appeal can lead to more showings and higher offers.
Understanding the Market:
Stagers keep up with the latest market trends and know what's selling in the current market. They can bring in elements that make your home more modern and competitive.
Ease of Visualization:
Stagers set up your home in a way that allows buyers to easily visualize themselves living there, which is a crucial step in the buying process.
Investing in professional staging is an investment in your home sale success. The coastal charm of North Carolina is an added bonus that, when highlighted appropriately by a seasoned stager, can truly set your home apart in the market.
Final Thoughts
Selling a home along the picturesque North Carolina coast can be both exhilarating and challenging. With the right staging strategies in place, and of course the right real estate agent, you can effectively spotlight the inherent charm and functionality of your coastal home, enticing prospective buyers the moment they step in.
Ready to make the move and put your coastal home on the market? At A Cole Realty, we're here to guide you through every step of the selling process, including providing expert advice on staging your home for a quick sale at a favorable price.
Reach out to us today to learn more about how we can help you transition smoothly from staging to sale.