Smart Strategies for First-Time Homebuyers
Posted by Angie Cole on Sunday, June 25, 2023 at 1:57:09 AM
By Angie Cole / June 25, 2023
Comment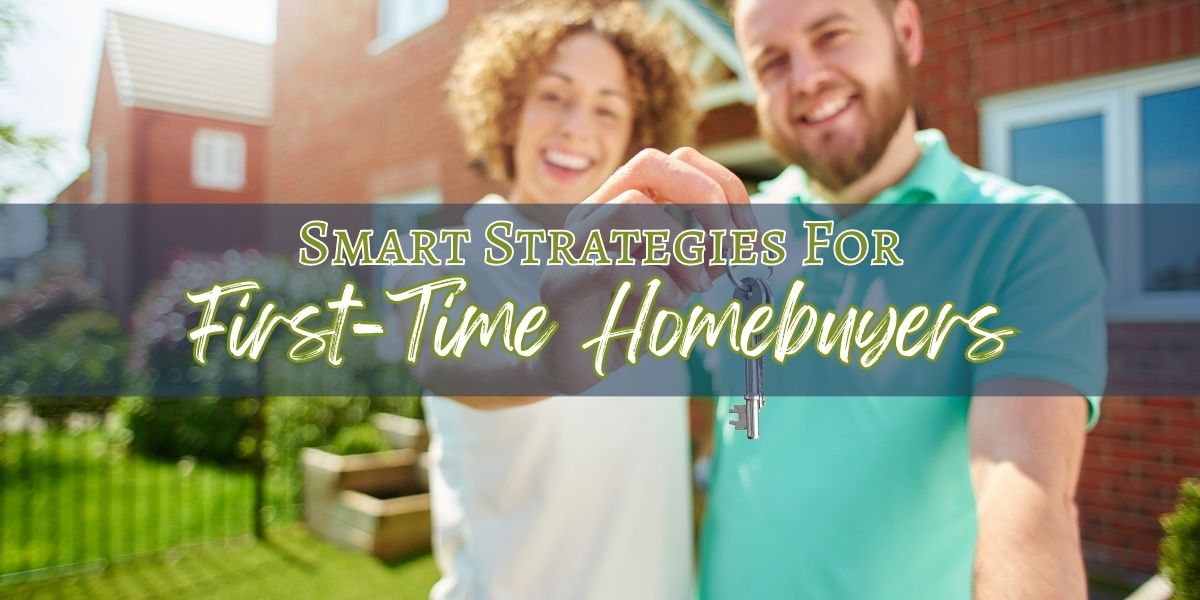 Are you ready to make the leap from renting to owning a home? Going from renter to homeowner is a huge milestone that can bring both excitement and challenges. As a first-time homebuyer, you may have some concerns and questions. Well, we've got answers!
Here, we'll explore smart strategies to help you navigate this important transition successfully. We'll look at the significance of this milestone and discuss the challenges faced by first-time homebuyers. In addition, we'll provide practical tips and insights to guide you along the way.
Stay tuned as we discuss valuable strategies to help make your dream of homeownership a reality!
Assessing Your Current Financial Situation
Before starting the path to homeownership, it's important to look at your current financial situation. Here are some key steps that'll help you get started:
Evaluate Your Credit Score and History: Take a close look at your credit score and history. This plays a huge role in your eligibility for a mortgage and interest rates. You can obtain a free copy of your credit report and check for any errors or areas that need improvement.
Calculate Your Budget and Determining Affordability: Create a budget that accounts for your income, expenses, and any savings. Figure out your monthly expenses, like utilities, insurance, and what your mortgage payment will be. Be realistic about what you can comfortably afford without stretching your finances too thin.
Save for a Down Payment and Additional Costs: Start saving for a down payment! If possible, try to save 20%, which will help avoid costs like private mortgage insurance (PMI). Also, remember there are other costs associated with homeownership, such as closing costs, property taxes, and home maintenance. Put together a savings plan to cover these expenses.
By knowing your credit score, making a budget, and saving, you'll know how ready you are to buy a home.
Identifying Your Needs and Wants
In order to start your home search, you'll want to figure out both your needs as well as your wants.
Determining Your Priorities
As a first-time homebuyer, it's essential to determine your housing priorities. Look at these following factors:
Define the Desired Location and Neighborhood: Identify the location and neighborhood that align with your preferences and lifestyle. Consider factors such as proximity to work, schools, amenities, and transportation options.
Assess the Size and Layout Requirements: Determine the size and layout that will accommodate your needs. Consider factors such as the number of bedrooms and bathrooms, living space, and any specific layout requirements.
Consider Future Needs and Long-Term Plans: Anticipate your future needs and long-term plans. Are you planning to expand your family? Do you require space for a home office or hobbies? Considering these factors will help you find a home that can adapt to your evolving needs.
Setting Realistic Expectations and Establishing a Wishlist
Another important part in determining your priorities is to start by setting attainable expectations for your new home. Additionally, you'll want a list of what you'd like from your new home, but aren't necessarily requirements. Here are some steps to help with that:
Understand Trade-Offs Between Needs and Wants: Recognize that there might be trade-offs between your needs and wants. Identify your non-negotiables and be willing to compromise on less essential features to stay within your budget.
Prioritize Must-Have Features and Amenities:Create a wishlist of features and amenities that are important to you. Prioritize the must-have elements and be flexible on the nice-to-have ones. This will guide your search and help you make decisions effectively.
Remain Flexible and Open to Possibilities in Your Budget: It's important to remain flexible. The perfect home may not meet everything on your wishlist. But it could still be a great fit! Stay open-minded and consider all viable options, within reason.
Look at your financing option, get pre-approved, and identify your needs and wants of your new home. This will help make sure you're prepared to move from renting to owning.
Navigating the Home Search Process
Now it's time to start looking for the right home. Let's check out the steps you'll want to take to make this process go smoothly.
Engaging with a Trusted Real Estate Agent
You're going to need a trusted, local expert in your market to guide you along the way. To streamline your home search and make informed decisions, it's essential. Here are some tips to help make that happen:
Understand the Benefits of an Agent: The advantages of having a good agent by your side can't be overstated. They'll provide insights, guide you through the process, and negotiate for you. All so you find the right home at the right price.
Research and Select a Reputable Agent: Take time to research reputable agents who specializes in working with first-time homebuyers. Look for agents with positive reviews, experience in your area, and a track record of client satisfaction.
Communicate Your Goals and Preferences: Once you've found the right agent, work closely with them to align your goals. Talk about must-haves, desires, and budget. This will help your agent narrow down the options and present you with suitable properties.
By using a trusted agent, you'll have a partner by your side to navigate the home search process with confidence.
Making an Informed Purchase Decision
So, now your agent has found some homes that meet your needs, and hopefully wants. Now it's time to choose! Here are some key steps you'll want to take so you know you're choosing the right one.
Evaluate and Compare Properties
When it comes to making a purchase decision, it's important to evaluate and compare properties effectively. Consider the following steps:
Assess the Condition and Potential Resale Value: Evaluate the condition of the properties and look for potential necessary repairs. Additionally, while it's your first home, it probably won't be your last. So, consider the potential resale value of the property. Keep in mind factors like location, market trends, and future developments.
Consider Proximity to Amenities and Transportation: Take into account the proximity of the properties to amenities and transportation options. Consider factors like schools, parks, shopping centers, and public transportation. The convenience of nearby amenities can make your quality of life a whole lot better.
Research Neighborhood Trends and Future Developments: Look for information on property values, crime rates, and future changes in the area. This will help you understand the long-term desirability of the location.
Conducting Professional Inspections and Due Diligence
Professional inspections and due diligence are an important part of the process. Follow these steps to help your choice:
Hire Qualified Inspectors for Thorough Property Assessments: Never skip the inspection! Hiring an inspector will help you find any underlying issues or potential problems that may not be apparent during a casual viewing.
Review Property Disclosures and Legal Documents: Review any property disclosures and legal documents provided by the seller. They provide important information about the property, including renovations, defects, or legal restrictions. Pay close attention to these details to avoid surprises later on.
Seek Professional Advice: Talk to real estate attorneys or advisors to reduce risks and make informed decisions. They'll help you understand the legal aspects of the transaction, review contracts, and provide guidance throughout the process.
By evaluating and comparing properties, conducting professional inspections, and seeking expert advice, you'll be equipped to make the right decision.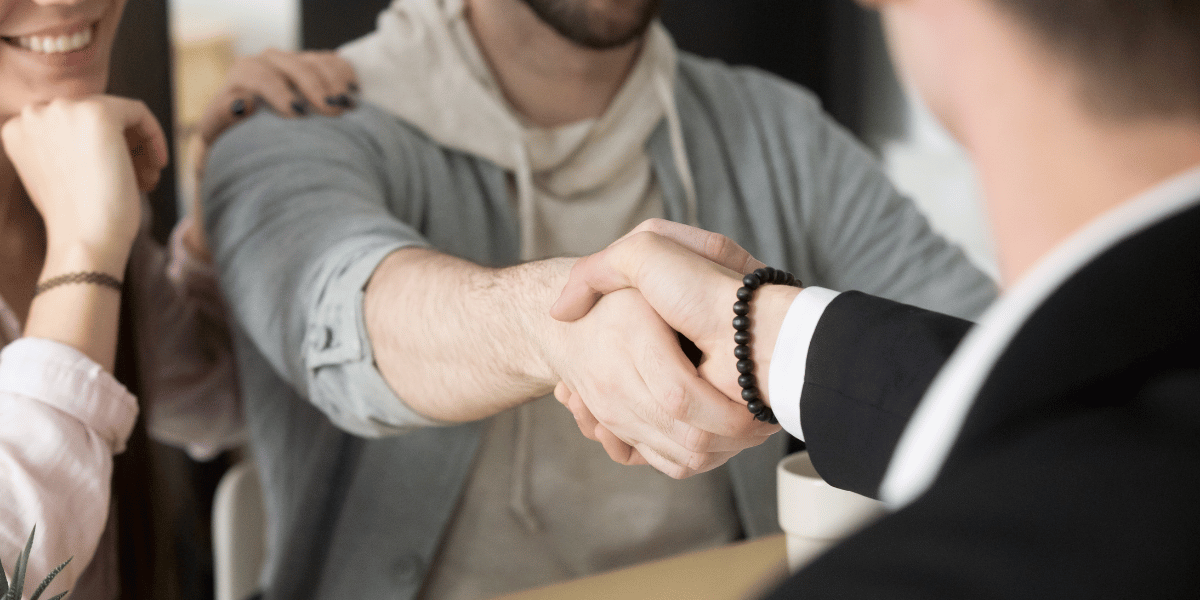 Navigating the Closing Process and Beyond
We're almost there! You've found the perfect home. Now all that's left to do is close and move in. Let's look at some steps to help you with those processes.
Understanding the Steps Involved in the Closing Process
To successfully navigate the closing process and transition into homeownership, you should be familiar with the following steps:
Review and Sign Necessary Documents: Carefully review and sign all the necessary documents involved in the closing process. They include the purchase agreement, loan documents, title documents, and any other paperwork required.
Coordinate with Everyone Involved: Work closely with your lender, attorney, and other parties involved in the closing process. Stay in touch and provide any requested information or documentation promptly. This'll ensure a smooth and timely closing.
Final Walkthrough and Closing: Before the closing, schedule a final walkthrough to ensure the house is in its agreed-upon condition. Address any issues or concerns that arise during the walkthrough. Finally, attend the closing meeting, where you'll sign the necessary paperwork and officially become a homeowner.
Transitioning Smoothly into Homeownership
Now all that's left to do is move in and acclimate to homeownership. Consider these following steps:
Establish Essential Utilities and Services: Set up utilities in your new home. Contact local service providers to schedule installations or transfers to ensure a seamless transition. Don't forget to update your address!
Maintain Regular Maintenance and Establish a Financial Plan: Take steps to maintain your new home by performing regular tasks. This might include landscaping and making sure to address any repairs promptly. Additionally, establish a financial plan that accounts for mortgage payments, property taxes, insurance, and ongoing maintenance costs.
By understanding the steps involved in the closing and moving process you can make the transition to homeownership with confidence.
Are You Ready?
Transitioning from renting to homeownership is a significant step towards achieving your dreams. And we want to be there to help you long the way!
As your trusted Triangle Realtors, A Cole Realty is here to guide you through every step of the process.
Contact us to discuss your specific needs, explore available options, and receive personalized guidance. We're dedicated to helping you find the perfect home that suits your budget and preferences.
Don't wait any longer. Start your journey towards homeownership today. Together, we can navigate the process and make your dream home a reality!