What to Do in Durham, NC
Posted by Angie Cole on Thursday, August 10, 2023 at 10:57 PM
By Angie Cole / August 10, 2023
Comment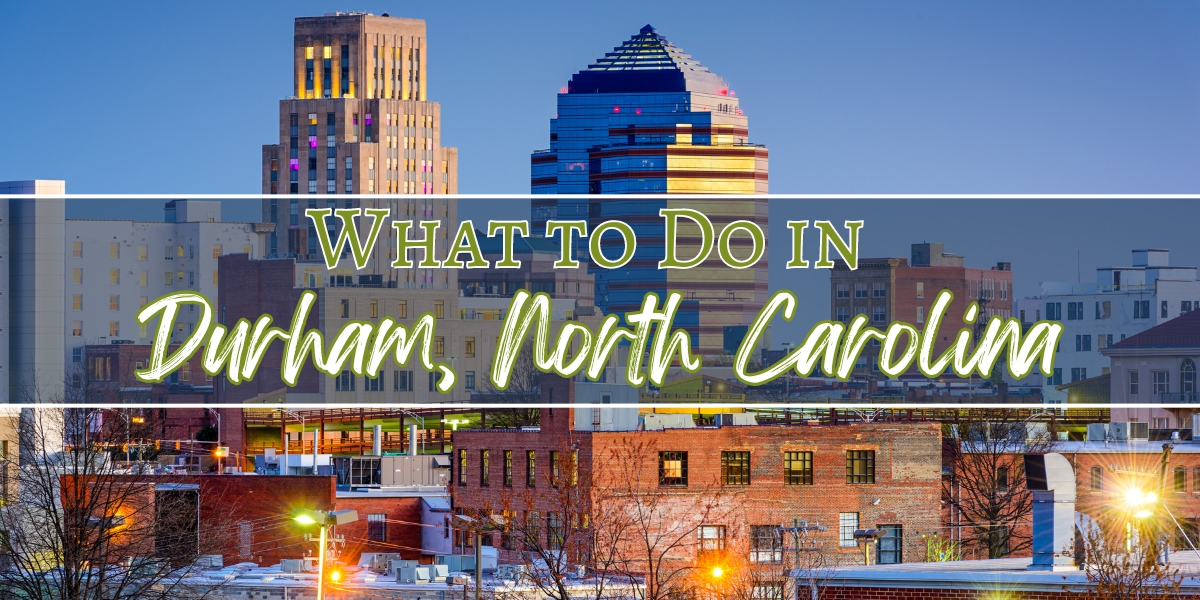 At the core of North Carolina sits Durham, known as the Bull City. It's a mix of old-time charm and modern flair, attracting locals and visitors alike.
Whether it's the lively cultural buzz or the peaceful parks that catch your fancy, Durham has a warm embrace for all. Situated between Raleigh and Chapel Hill, adventure is around every corner here.
Durham's real charm shows as you explore its neighborhoods, each with a unique personality and friendly feel. So, if a move is on your mind, Durham presents delights as wonderful as the city itself.
Rich Historical Sites
Durham is more than a city; it's a living story showcasing pivotal moments in America's history. Places like Bennett Place take you back to the Civil War's end. This is where the largest troop surrender marked a touching moment of unity.
Over at Historic Stagville, you step into one of the South's biggest pre-Civil War plantations. Preserved buildings and heartfelt stories honor the enslaved individuals who lived and worked here. It provides a deeper insight into America's complex past.
The Duke Homestead reveals the roots of the American tobacco industry, showing the simple start of a worldwide venture. As you stroll through old tobacco barns and the family home, you see the legacy that molded Durham's economic scene.
These spots are more than a time travel journey. They honor the resilient spirit and ever-changing story of Durham. Each landmark helps you appreciate the Bull City's rich history a bit more.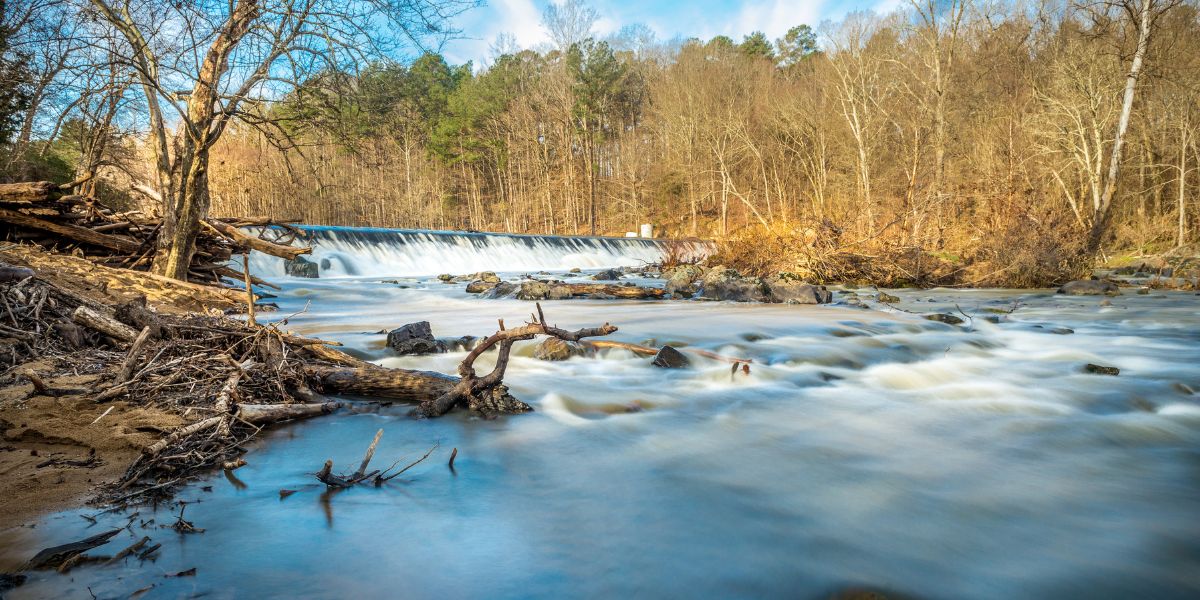 Explore the Great Outdoors
The open Carolinian skies invite everyone to discover Durham's beautiful outdoors. The city blooms with green spots, like the lovely Eno River State Park. This park is a breath of fresh air, with trails along the calm Eno River. It's perfect for hiking, fishing, or just enjoying the peaceful outdoors.
Not far off, the Sarah P. Duke Gardens welcome you with a palette of colors and shapes. As you stroll through the different gardens, each turn shows a new blend of nature and design. It's a living gallery, where every flower, pond, and cozy bench speaks of harmony and charm.
The American Tobacco Trail showcases Durham's ability to blend the old with the new. What once carried the burdens of the tobacco trade now welcomes joggers, bikers, and horse riders. Stretching over 22 miles, it links Durham's lively heart to the peaceful countryside. It's a lovely mix of city and country vibes.
Durham's outdoor spaces aren't just a refreshing change, they set the city's relaxed pace. Every garden path and river trail invites you to take in Durham's beauty, one step at a time.
Haven for Foodies
Durham is a paradise for food lovers. It's a place where each cafe and restaurant celebrates a unique taste. The city's menu is as diverse as its culture. Whether it's cozy Southern comfort food or exciting international dishes, there's something to tickle your fancy.
Kickstart your day in a cozy cafe. The scent of fresh coffee and baked treats is the perfect morning welcome. It's a laid-back spot for a hearty breakfast or a lazy brunch.
As day turns to evening, the city's restaurants come alive. Talented chefs here whip up dishes that are a delight to the eyes and the palate. From farm-fresh eats to innovative fusion joints, every meal is a new adventure.
And the food fun doesn't stop at restaurants. Durham hosts lively food festivals, offering a buffet of flavors all in one spot. Whether it's the yearly Food Truck Rodeo or the Bull City Food & Beer Experience, these events celebrate Durham's zest for good food and great times.
The local craft brewery scene is the cherry on top. With numerous breweries, Durham is the spot for those eager to discover unique brews. Each sip is a blend of creativity and tradition, painting a delicious picture of Durham's food and drink scene.
In Durham, every meal is more than just a meal. It's an invitation to explore new flavors and fall in love with the city. So, come hungry, come curious, and dive into the tasty wonders of Durham.
Discover Arts and Culture
Durham's spirit is as vibrant in its artistic expressions as it is in its outdoor adventures and culinary delights. The city cradles a thriving arts and culture scene that welcomes everyone, from the avid art critic to the casual observer.
The pulse of Durham's cultural heartbeat is strongest at the Durham Performing Arts Center (DPAC). With over 200 performances yearly, DPAC is the go-to spot for Broadway shows, captivating concerts, and stellar performances. Its modern, intimate setting makes every event a cherished experience.
Not far off is Duke University's Nasher Museum of Art, a treasure trove of contemporary art. Here, each exhibit is a journey through varying perspectives, inspiring thoughtful conversations. The Nasher Museum is an abode for the visual arts, its collections beckoning the curious at heart.
The artistic vigor of Durham doesn't stop within four walls; it spills onto the streets. Murals narrate tales of the city, and local bands fill coffee shops with music. Events like the Full Frame Documentary Film Festival and the Art of Cool Festival are celebrations of Durham's bubbling creativity.
Durham is more than just a city; it's a canvas of diverse cultural expressions. Dive into Durham's arts and culture scene and discover the stories and rhythms that make the city so unique.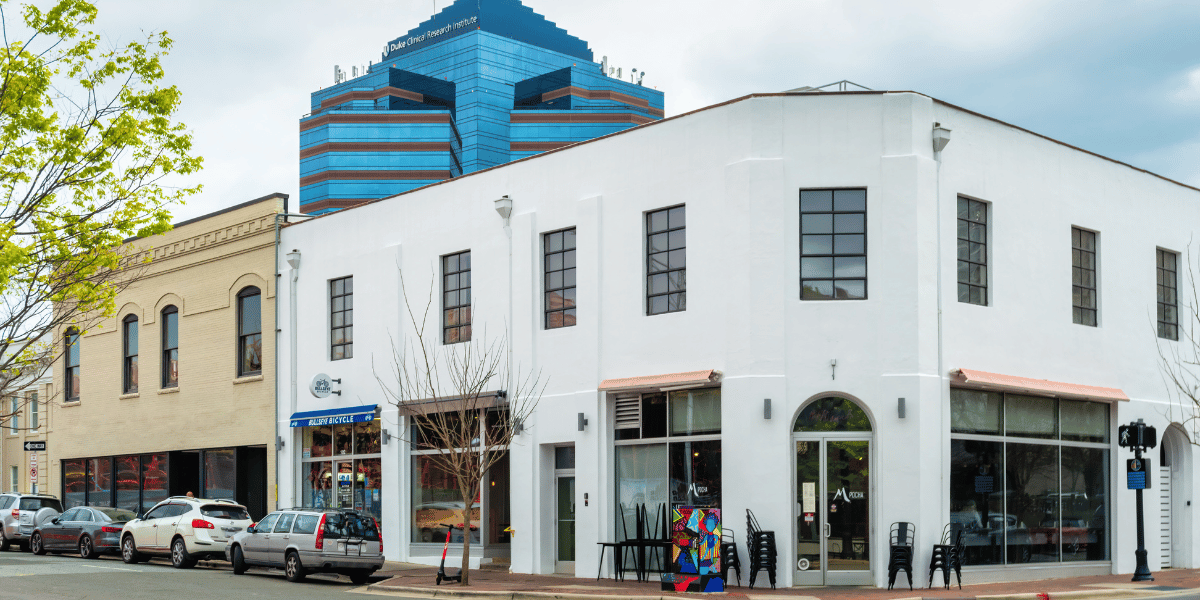 Shopping Galore
Durham offers a shopping experience as diverse as its cultural tapestry. From mainstream malls to charming boutiques, there's something for every shopper.
Kickstart your retail journey at the Streets at Southpoint. A hub of popular retailers and more, it's an all-in-one destination for a day of fun. Its modern, spacious design makes it a pleasant spot for a wardrobe refresh or a tasty meal.
For a unique touch, wander through Brightleaf Square. Set within historic tobacco warehouses, this quaint area houses boutique stores, artisan shops, and cozy eateries. It's a charming blend of Durham's rich history and lively present.
Bargain hunters will love the Durham Farmers' Market, a showcase of local produce and handcrafted items. It's a perfect spot for souvenir hunting, local flavor sampling, and mingling with the locals.
A short hop from Durham's center, Ninth Street mixes old-world charm with modern flair. Lined with independent bookstores and boutiques, it's a haven for those keen on unique finds in a friendly, relaxed atmosphere.
Durham's shopping scene reflects its eclectic charm. Whether you're a meticulous shopper or a casual browser, you're in for a delightful retail adventure. So, stroll around, explore the stores, and take a piece of Durham's charm back with you.
Final Words
Durham is a treasure trove of experiences, waiting to be discovered. Its historic sites invite you into its rich past, while parks and trails call for outdoor adventures. The bustling food scene is a medley of flavors ready to satisfy any palate, and the vibrant arts and culture sector offers a peek into the city's creative heart. With an array of shopping options, from stylish boutiques to lively markets, each day in Durham holds a new delight.
If you're moving to the Triangle, look no further than A Cole Realty to assist in your home-hunting. Our team's in-depth understanding of Triangle real estate, along with a tailored approach, makes finding your dream home in Durham as enjoyable as the city itself.
We invite you to get in touch with us and allow us to help transform Durham from a destination into a home filled with cherished memories. With a community as diverse and welcoming as the city itself, your fresh start in Durham promises numerous exciting adventures ahead.
Whether you're exploring real estate opportunities or seeking a glimpse of the life awaiting here, we're here to assist you every step of the way. Your delightful journey in the charming city of Durham begins with just a message or a call to A Cole Realty.