About the Triangle
The Triangle is truly an area of all season, from the sun of summer, excitement of spring, to a dusting of snow in the winter, and beautiful fall weather. Locals refer to this area as the "Triangle" because of the three main cities which form a triangle when joined: Raleigh, Durham, and Chapel Hill.
Every year the area enjoys unparalleled growth due to the areas high rankings as the "Best Place to Live, Work, and Do Business". Business is booming, corporations are relocating to the world famous Research Triangle Park, and the area offers top-ranked colleges. So what is it about the Triangle in NC?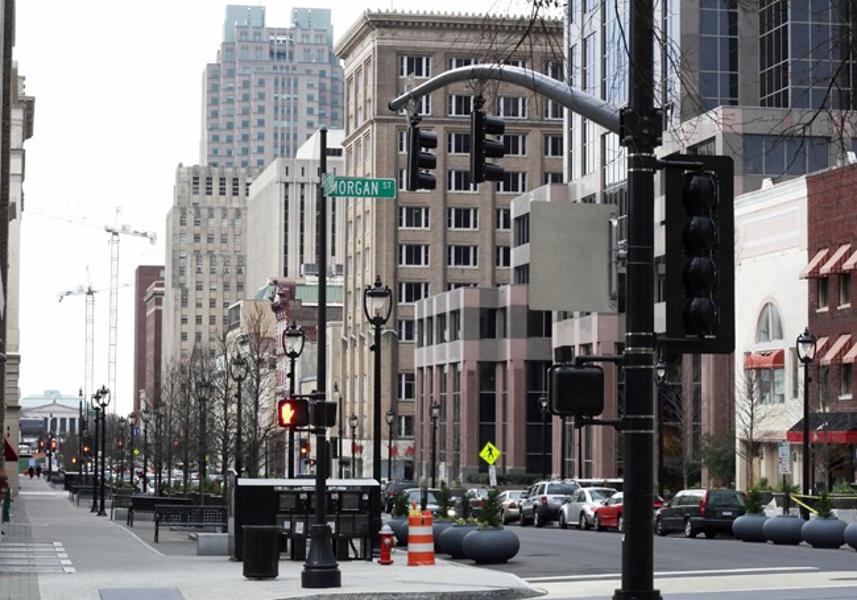 Area Facts
City of Raleigh population as of July 1, 2010: 394,774 – ranking it as one of the fastest growing cities in the US!
The total population for the Triangle area is: 1,360,775 (2009 Census estimates)
Raleigh is the State Capitol of North Carolina, and the second largest city (Second to Charlotte)
Visit the official City of Raleigh website for more information
Climate of Raleigh, NC

Business & Education
#1 Metro with the Highest concentration of engineering and engineering technology degrees.
#1 Fastest Growing City
#3 Best Place for Business and Careers
#5 City for Cheapskates
#7 Best City for 20-somethings
#8 Mid-sized Metro for College Students
#8 Information Technology Employment Leader
#9 High Tech Market in the U.S.
#13 Best U.S. City for Tech Start-ups
Major Companies That Are Based or Operate in Raleigh:
Red Hat
Progress Energy
Golden Corral
RBC Centura
First Citizens Bank
Major Companies That Are Based or Operate in the RTP (Research Triangle Park):
BASF
Bayer
Cisco Systems
Cree Inc.
DuPont
Fidelity Investments
General Electric
Glaxo Smith Kline
Lenovo
Quintiles
SAS
Higher Education
Meredith College
Peace College
Shaw University
St. Aug University
North Carolina Central University
Wake Technical Community College
To request more information about the Triangle area, contact us now.